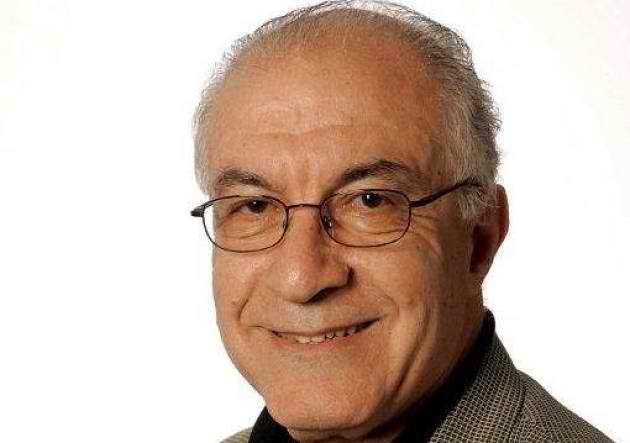 By Thanasis Gavos – London
It's been very frequently in recent years that the issue of the destruction and desecration of the Greek Cypriot cultural/religious heritage in the occupied northern part of Cyprus has been discussed. International reports and the work by people such as Tasoula Hadjitofi from the 'Walk of Truth' organisation have highlighted concerns about the behaviour of the occupying force.
Much has also been done by the organised Cypriot diaspora in the UK, people residing in one of the guarantor powers with a say in what's going on in the island. The latest initiative concerns the occupied Morphou and comes from its twinned London council of Barnet.
During a recent visit to Morphou, the Mayor and the Leader of the Council of Barnet were dismayed and horrified by what they witnessed when they were taken to cemeteries and monuments in the occupied part. "What they said then was that we needed to do something about it upon our return to London," says Andreas Tambourides, a member of the Barnet council whose family comes from Morphou.
Mr Tambourides subsequently decided to submit a motion, later approved by the council, which calls the Mayor and the Leader "to write to the Foreign and Commonwealth Office reporting on this visit and expressing the Council's shock at what was witnessed, including its horror at the desecration of graveyards and monuments by the Turkish occupying forces."
The motion also stresses that the correspondence will also be a means of asking the British government to put pressure on Turkey "to relinquish the occupied territory in the northern part of Cyprus, before the heritage of Greek Cypriot civilisation there is eradicated."
Elected representatives of occupied territories in Cyprus have become more and more vocal in underlining the issue of cultural heritage destruction. In the last year or so the Mayor of Kyrenia and members of the extremely active Famagusta Association of Great Britain have presented their case for protecting religious, cultural and historical monuments in the north in well attended London events.
"I couldn't bear to go along with the Mayor and the Leader to the occupied part. I can't accept that I would need to produce an ID in order to travel within my country, to the places where my father came from," Mr Tambourides told IBNA. "We've done a lot as a London council to support Morphou and Cyprus in general. A few years ago Barnet even named one of its streets after Morphou. Now we hope our motion leads to the issue being discussed again," he adds.
The council of Morphou's municipality issued a statement thanking Barnet for its visit and motion, commenting that such actions arm them with more strength to continue the campaign of enlightening the world about the unlawful Turkish occupation of Cyprus.