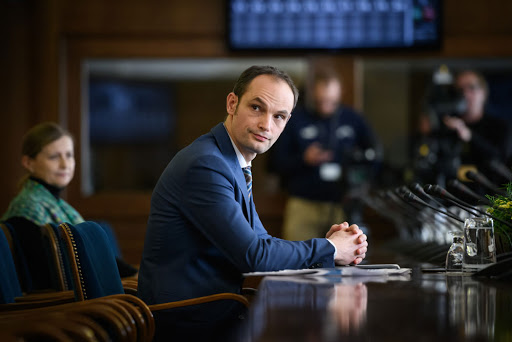 The Minister of Foreign Affairs of Slovenia, Anže Logar, stated that there is no "phantom non-paper" about the Western Balkans that some media attribute to Slovenia and that the discussions about that have harmed Slovenia, as well as Bosnia and Herzegovina.
At the session of the parliamentary foreign policy committee, the Slovenian minister emphasized that Slovenia's strategy towards the Western Balkans had not changed and that Slovenia had made additional efforts, as preparations for the EU-Western Balkans summit were a top priority for Slovenia's forthcoming EU presidency.
"No one expects opposition politicians to denigrate their country just to harm the state in some way. It simply does not exist in a developed democratic mentality," Logar was quoted as saying by Slovenia's STA news agency.
His statement came at a joint session requested by the opposition following media reports that Prime Minister Janez Janša had released a "non-paper" about redrawing borders along ethnic lines in the Balkans.
Deputies wanted Janša, who denied having anything to do with the published "non-paper", to appear live, but he did not attend the session, citing another obligation as the reason.
Slovenian President Borut Pahor's foreign policy adviser Smiljana Knez told lawmakers that the president had paid great attention to the region for years and was in favour of preserving the territorial integrity of countries in the region and resolving disputes in the spirit of the neighbourhood.
She stated that Pahor warned regional leaders and EU institutions that EU enlargement may not be just a technical process, but should be framed geopolitically.
The president's adviser reiterated Pahor's statement that the president was not aware of any "non-paper" about the Western Balkans that was the subject of media reports.
The head of the Liaison Office of the European Commission in Slovenia, Jerneja Jug Jerše, said that the European Commission had no knowledge of informal documents concerning the Western Balkans.