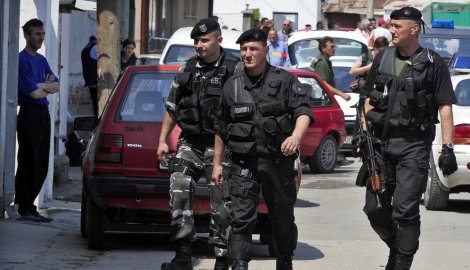 Skopje, July 19, 2013
Police special units arrested this morning five residents of Llojan village in Kumanovo and around 30 foreign emigrants.
The arrest was made today during an operation of special police forces which started around 8.30 am in this village situated on the north of the border with Serbia.
The Ministry of Interior said that the operation carries on. According to police, the operation was undertaken to prevent groups of organized crime which shelter African-Asian emigrants.
Out of 30 emigrants who were arrested, the majority of them are Afghan and Pakistani, but also from other countries. Meanwhile, the five villagers who were arrested are suspected to shelter the emigrants.
The residents have expressed their revolt for these police operations, stressing that the Ministry of Interior must prevent the massive numbers of emigrants who have swarmed their village. /ibna/