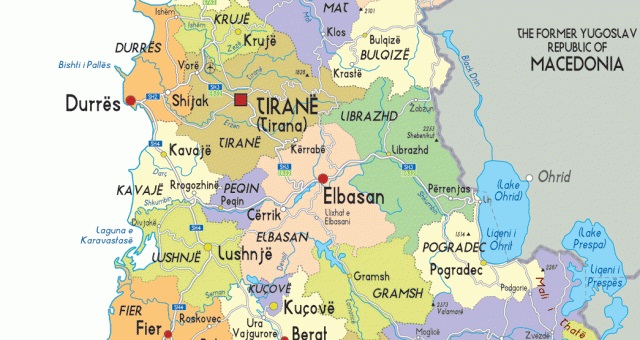 Tirana, 5 March 2016/Independent Balkan News Agency
In Albania, the new territorial division that led to a reduction of the number of municipalities to 65 and the fusion of several hundred communes, has been accompanied with a real problem.
Prior to this transformation, many municipalities and the communes that do not exist now, had many debts. The figures that are produced by the ministry of Local Government indicate that the debt has reached 0,6% of GDP (Gross Domestic Product).
The value of the debt is now 65 million euros.
Based on this, outstanding debts of the local government pose a new fiscal threat.
The International Monetary Fund is concerned about this. IMF has a recommendation for the Albanian government:
"The authorities should require local government units to conduct formal audits and formulate action plans to resolve these arrears, with external auditors ensuring the integrity of the process. To mitigate fiscal risks from the ongoing fiscal decentralization and improve reporting and monitoring, the review of the local public finance law should be expedited". /ibna/