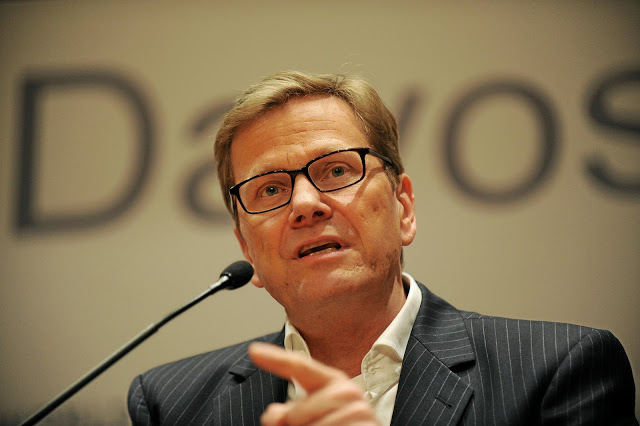 By Miloš Mitrović – Belgrade
Local elections in Kosovo scheduled for Sunday would be the decisive capability test of both Kosovo and Serbia with regard to their accession to European Union, conservative caucus in German Bundestag announced on Friday.
German Foreign Minister Guido Westerwelle has stated that the elections would be an important criterion for the democratic development in Kosovo.
Chancellor Angela Merkel`s Christian Democratic Union`s (CDU) MPs as well as their coalition colleagues from Christian Social Union (CSU) have decried the threats between Serbs and Albanians during the campaign, Serbian media reported.
"The majority of Serbs in Kosovo intend to abstain from voting, because they feel they belong to Serbia, rather than to Kosovo. Only 15 or 20 percent of Serbian citizens would like to vote", CDU/CSU Bundestag MPs underlined. At the same time, 1,8 million citizens have been inscribed for voting by Kosovo Albanians "which is obviously more than registered population", they added, according to Serbian National Television.
German MPs have also stressed that the institutions of Serbia in Kosovo, especially those which deal with security and judiciary, "have to be annulled".
German ruling conservatives statement, which has been signed by CDU spokesman Philip Missfelder and the party official Peter Beyer, also stated that this year was crucial both for Kosovo and Serbia when it comes to their EU accession process. Earlier this year, EU Council decided to sign the Stabilization and Association Agreement with Priština and to recommend the start of the accession talks with Serbia.
"This step has been recognition of the progress Serbia has made with regard to important reforms and the efforts it took on normalizing relations with Kosovo as well", German parliamentarians stressed. They recalled the "significant contribution" that German soldiers gave under the auspices of international peace mission in the region.
Foreign Minister Guido Westerwelle appealed to all Kosovo citizens to vote on Sunday and praised the fact that the elections would also be held "in the north of the country (dominantly inhabited by Serbs)" which would be "another important step for the political development in Kosovo". By voting "all Kosovo citizens would secure their voice on the problems they have to be heard", German FM concluded.