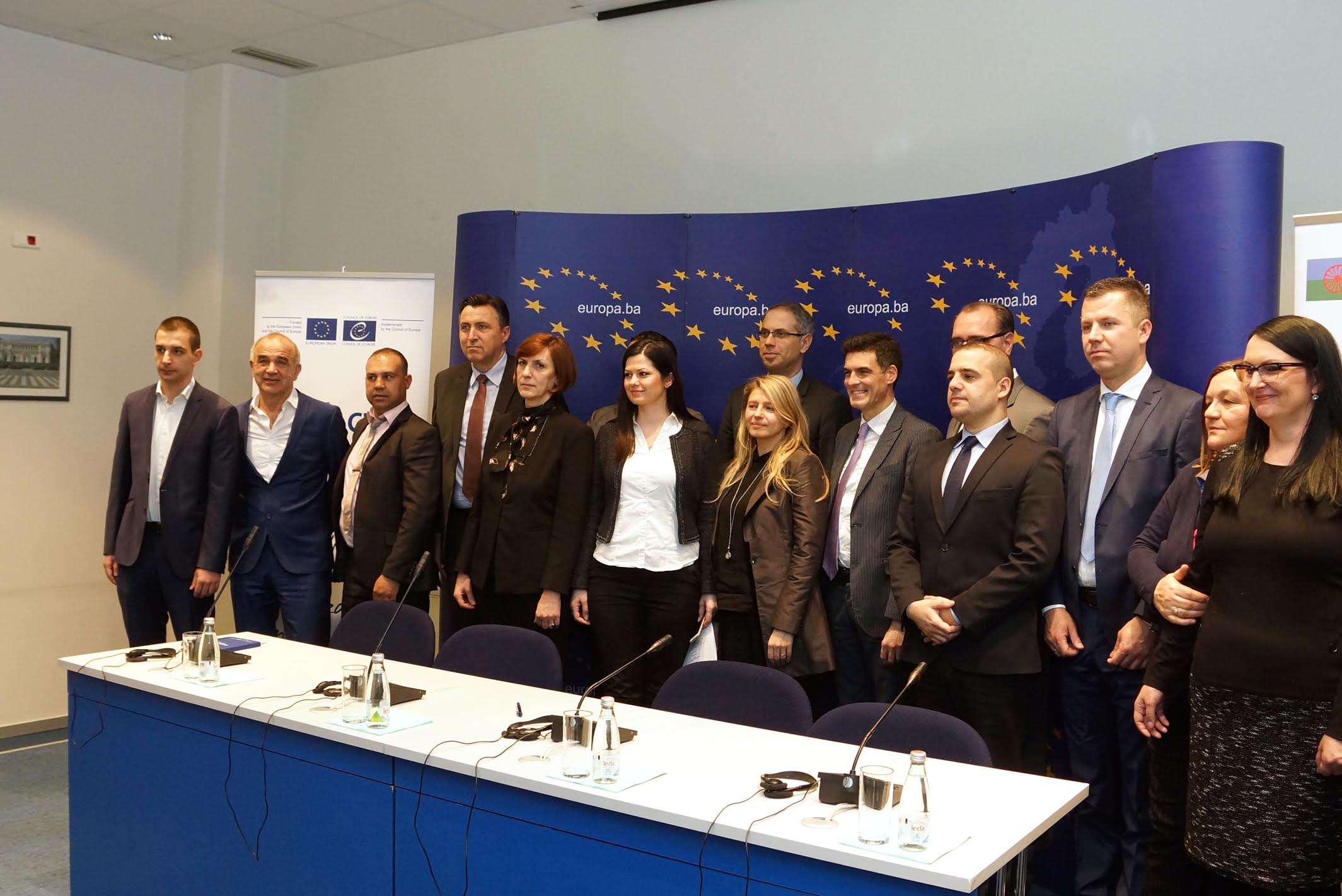 Representatives of ten municipalities in Bosnia and Herzegovina have signed a Memorandum of Understanding (MoU) confirming their commitments to involve Roma citizens in the work of local authorities.
This is part of a joint programme of the European Union and the Council of Europe – ROMACTED ("Promoting good governance and Roma empowerment at local level") and aims to empower Roma population in local communities and contribute to improving the life of this vulnerable group.
Acting Head of the Social Development, Civil Society and Cross Border Co-operation Section at the Delegation of the EU to BiH, Gianluca Vannini, stated that non-discrimination and integration of minorities belong to the core values of the European Union.
"Respecting the rights of minorities and their integration into society represents one of the conditions for accession to the EU for every new member. European Union has, to date, allocated EUR 7.5 million for Roma inclusion projects in BiH. This project confirms the continuation of our assistance and support for establishing cooperation among all relevant parties related to Roma inclusion policies", Vannini said.
The main partner of the European Union in the implementation of the ROMACTED Project is the Council of Europe.
Head of the Office of the Council of Europe in BiH, Drahoslav Stefanek, noted that the objective of this project is to find innovative solutions for the inclusion of Roma population at local level.
"The objective of this project is to integrate the Roma population policy into the policies of the local communities, and also to include the Roma population in decision-making processes at a local level, such as development of the budget, social policy etc. This is how we can improve the active participation of Roma in the life of the local community they live in", Stefanek said.
Assistant Minister for Human Rights and Refugees Saliha Đuderija said that the objectives of the programme are already part of the Roma Population Inclusion Strategy and Action Plan of BiH. She noted that 60% of Roma population in BiH are still in need of some type of assistance, and that more than 80% of working age Roma population is unemployed.
As it was announced by the EU Delegation to BiH, the ROMACTED Project will be implemented in 10 BiH municipalities: Bijeljina, Brčko District, Donji Vakuf, Gradiška, Kakanj, Prnjavor, Tuzla, Visoko, Vukosavlje and Travnik.
"According to the census, Vukosavlje is the municipality with the highest Roma population in comparison to the total municipality population with more than 5%. Therefore, we have an additional responsibility to actively work on Roma inclusion into the life of the local community. One of the first activities which we will implement within the ROMACTED Project is the procurement of a minivan for transporting children from home to school and back", the Mayor of Vukosavlje Borislav Rakić said.
The ROMACTED Programme will be implemented in six Western Balkan countries and Turkey and will last until April 30, 2020. This EUR 3.7 million worth programme will include a total of 50 local communities in these countries…. / ΙΒΝΑ