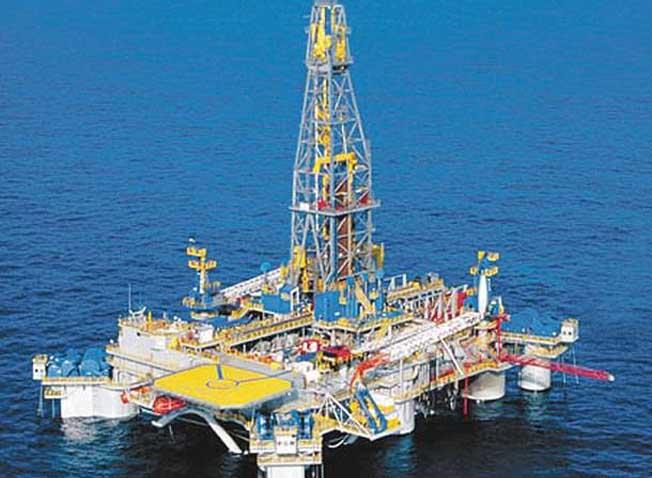 By Christos Meliopoulos – Nicosia
The hydrocarbon revolution that is still in early stages in Cyprus has been received by officials, economists and citizens as a very welcome and most probably game changing prospect, but not as a consideration in the immediate economic recovery plans of the crisis hit country.
It is undoubtedly a sign of maturity that Cyprus is trying to put its public finance in order without relying on a future source of income; but that doesn't mean the government is not preoccupied with options for the maximum exploitation of the still hidden treasure.
The correctness of the decision to proceed with the building of an LNG terminal has been disputed by some experts. For many the wisest option would be to go for a pipeline that would bring Cypriot gas to the rest of the world, a pipeline through Turkey. But political considerations have cast ice on the proposal. Those experts disagree and have not wasted any opportunity presented to them to express their concern directly to the Cypriot officials dealing with the energy future of the island.
But now the government seems to have further technical arguments to lean on and try to persuade sceptics. The preliminary conclusions of the second interim report by Massachusetts Institute of Technology (MIT) and Cyprus Institute (CyI) say that the construction of the LNG terminal at Vasilikos area is the best option.
The results were presented over a workshop held in Nicosia. Opening the event, the Energy Minister Giorgos Lakkotrypis reiterated the government's will to implement its LNG plant plans, as agreed in principle with the energy giants carrying out the exploration and drilling work: Noble Energy, Delek, Anver and Total.
"We are confident that the LNG plant is in fact the best available option in terms of building economies of scale maximizing profits and access to the most attractive global markets, with the flexibility offered by its operation also allowing for the potential processing of natural gas from other countries in the region," stressed the minister.
An official said that the MIT and CyI report conclusions would help consolidate confidence in the government's decisions. "But more importantly, in practical terms, the conclusions provide necessary technical facts and help to assess and minimise risks associated with the NG option," added Professor Costas Papanikolas, chairman of the CyI.