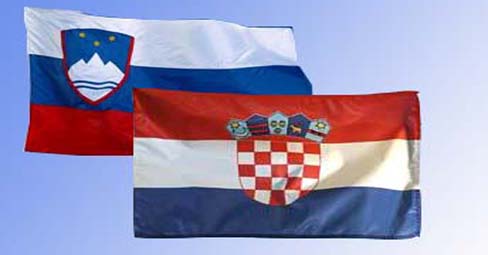 By Natasa Radic – Zagreb
It has been a historical day for the relations between two neighbors – Croatia and Slovenia, as Ljubljana ratified the Croatian Accession Treaty. Now there are four more countries that need to do that in order to clear the EU path for Croatia; Denmark, the Netherlands, Belgium and – Germany. Croatia is set to enter the EU on July 1st thus becoming the 28th EU member, the first one of the so called "Western Balkans" group.
Still, Slovenia represented the biggest fear of the Croatian diplomacy because two neighbors have had their ups and downs in the past, as well as the number of the unresolved issues – borderline and savings of Croatian citizens in Ljubljanska banka from former Yugoslavia times. The Slovenian and Croatian diplomacy were working under time pressure to find the solution that would suit both sides.
All of this was put aside in Ljubljana as Croatian Prime Minister was a special guest in the Slovenian Parliament during the votes. The decision was unanimous.
"I wish to thank our collegues in the Slovenian Parliament. This gesture and decision has a big symbolical meaning", Milanovic said.
Parliamentarians in Ljubljana voted 82-0  on Tuesday, April 4th to ratify Croatia's EU accession treaty.
He added that Croatia and Slovenia should focus now on their economic development and growth, as well as the political partnership.
"I don't see anyone else as close to us as Slovenia in the years to come", said the Croatian Prime Minister.
Four countries that still need to finish with the parliamentary procedure have a more complex system of approval and some of them – like Germany – openly said that they will wait for the last European Commission report on Croatia. As it was flawless, it is expected that all the remaining countries will finish with their procedure on time.