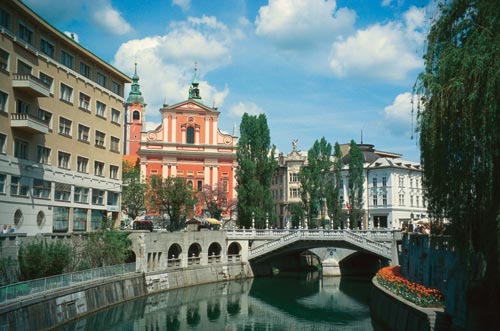 Review Haris Stefanatos
During the first seven months of 2014 Ljubljana generated more than 522,000 overnight stays, which represent a 3% increase compared to the same period last year. If this trend continues the Slovenian capital could break the barrier of one million overnight stays in one year.
Numbers however have dropped slightly in the first two months of the summer season, which the authorities mainly attribute to bad weather. More specifically, according to the Tourist Information Centre, Ljubljana recorded 91,572 overnight stays in June, which represents a 3% drop compared to the same month last year. Numbers for July meanwhile remained flat at 130,585 overnight stays.
Despite this drop, Turizem Ljubljana is optimistic that the overall number of foreign tourists in Ljubljana for the whole year will remain positive and the beatiful capital will continue to attract travelers.
The organisation mentions that travel guide publisher Lonely Planet recently placed Ljubljana among the top ten destinations in Europe for 2014, describing it as one of Europe's "greenest and most liveable cities".
The biggest number of guests in Ljubljana come from Italy, followed by Germany, Serbia, the UK, Croatia, the US, France, Austria and Russia. Foreign guests stay in Ljubljana for 1.8 days on average.
(Source: Sloveniatimes)