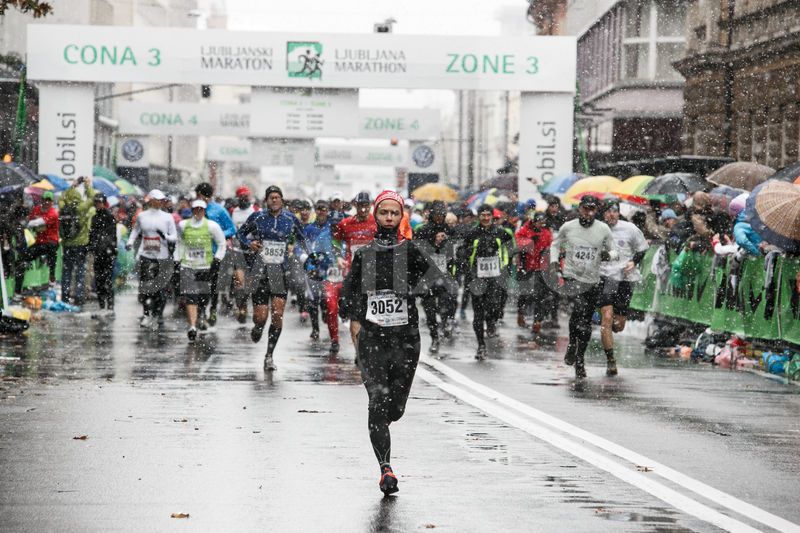 Review by Christos T. Panagopoulos –
The Slovenian capital will host the 18th Ljubljana Marathon on Sunday, featuring a total of 14,714 runners from 40 countries who will compete in the full marathon, half-marathon and 10-km races.
Andrej Razdrih, the head of the organizing committee, told the press on Tuesday that the organizers expected the weather to be fine, adding that last year the participants were held back by cold temperatures and snow.
The winner of the marathon will get a EUR 12,000 prize, with an extra EUR 8,000 for a new record of the event, which will be paid out of the marathon's EUR 850,000 budget.
The marathon will feature 18 professional runners, including six women runners, who have been selected among 60 foreign professionals who applied for the race.
"We attracted best Slovenian runners with a special prize fund. Not all of them will participate, but Anton Kosmač and Žana Jereb, who are currently the best, will take part", said Borut Podgornik, who is in charge of recruitment of runners.
Daniel Too of Kenya will be defending his last year's victory and his record time of 2:08.25. Women's record set in 2009 by Kilel Cheptonui of Kenya (2:25.24) will meanwhile be challenged by last year's winner, Ethiopian Workenesh Tola.
Marathon events will start on Saturday with races for the youngest participants, which will feature 4,973 primary school children, 931 secondary school students and 1,793 preschoolers.
Source: Slovenia Times