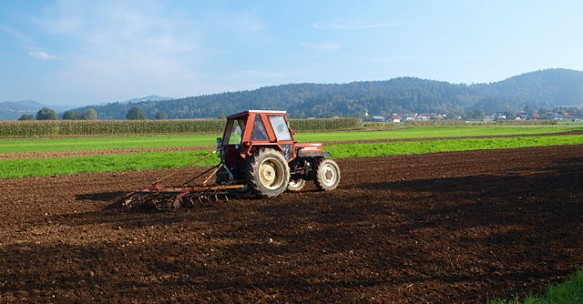 Review Hari Stefanatos
Ljubljana will be the gathering place of hundreds of agricultural economists from allover Europe, who will attend the Congress of the European Association of Agricultural Economists (EAAE) that will be hosted in the Slovenian capital, on Tuesday. The focus of the debates over the next four days will be the latest developments in agriculture.
This major central European event is dedicated to economics of agriculture, livestock farming and natural resources.
It is expected to draw around 700 participants from 53 countries and feature around 250 papers on key topics concerning agriculture, some of which will include competitiveness of the agri-food sector, natural resources, the relationship between the environment and agriculture, risk management in agriculture, the effects of global and European agriculture policy, management of food chains and consumer habits.
Slovenian President will act as the patron of the event, which will be launched at the Ljubljana Fairgrounds today afternoon and is organised in association with the Ljubljana Biotechnical Faculty and the Slovenian Association of Agricultural Economists.
The opening will attend, among others, the European Environment Commissioner Janez Potočnik from Slovenia, the Head of the EEAA Alan Mattews and Slovenian Environment Minister Dejan Židan.
(Source: Sloveniatimes)