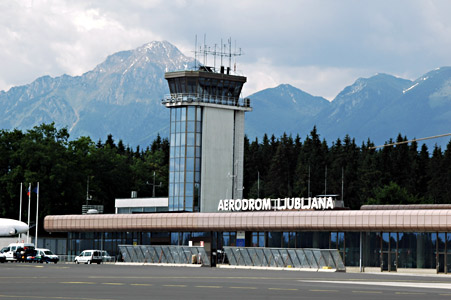 Review Hari Stefanatos
The Slovenia Sovereign Holding (SSH) has entered into exclusive talks with German airport operator Fraport on the sale of a 75.5% stake in Aerodrom Ljubljana, which runs the Ljubljana International Airport. According to a press release issued by the SSH on Wednesday, the Frankfurt airport operator gave the best bid and the two sides will go into time-limited negotiations.
News on the new developments come a day after the SSH revealed a significant investors interest for the airport, stating that the procedure would be completed in one month. The other bidders have not been revealed, but according to media reports there were biddings from at least the operators of the Venice and Paris Charles de Gaulle airport, as well as a Chinese aircraft leasing company.
Aerodrom Ljubljana is among the 15 companies that were included in the Bratusek government priority privatisation list. The 75.5% stake is valued about EUR 80m at the current market price, but the buyer is expected to offer a takeover premium. The company posted sales of EUR 7.1m in the first quarter, up 6%, with net profit increasing by 5% to EUR 857,000.
(Source: Sloveniatimes)