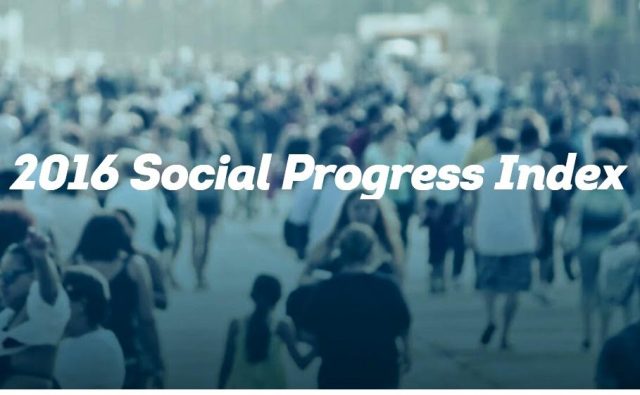 Tirana, 4 July 2016/Independent Balkan News Agency
By Edison Kurani
Social Progress Index has analyzed the level of living standards in 160 countries of the world and it concludes that Finland is the country where people live better, while as far as the worst standards of living are concerned, it groups a number of African countries.
The study which includes all countries of the world, shows that the Balkan countries are mainly ranked in the 50+ group.
Thus, Albania is ranked 52nd, Montenegro 55th, FYRO Macedonia 57th, Turkey 58th. Romania and Bulgaria are positioned a little better on 42nd and 43rd respectively, while Serbia is on the 47th.
Bosnia and Herzegovina is much farther on the 69th place.
In the Balkans, the countries which enjoy the best living standards are Slovenia on the 20th position and Cyprus on the 27th, while Greece and Croatia share the 32nd and 33rd position.
***
Social Progress Index, the list of states which have seen great progress in meeding basic human rights, wellbeing and quality of life, ranks Finland on the first place, making Europe dominant over the other continents.
Canada ranks second and Australia ranks fourth. Meanwhile, all other countries in Top 10 are once again occupied by European countries such as Denmark, Switzerland, Sweden, Norway, Great Britain and Iceland.
Some of the most developed countries are ranked outside of the Top 10. Germany is ranked 15th, France is ranked 17th and the United States of America are ranked 19th.
This way, this study shows that GDP doesn't measure wealth and wellbeing, excluding some of the most developed countries from the list of countries with the highest living standards, because the study includes criteria such as healthcare, level of crime, protection of environment and respect of human rights. /balkaneu.com/