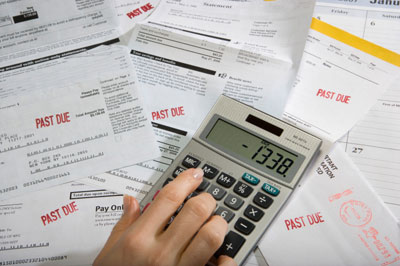 By Adnan Prekic – Podgorica
Montenegrin citizens are among the most indebted people in the region. On average the citizens of Montenegro owe ​​2,950 euros, which is 3.5 times more debts in relation to the citizens of Serbia. From a total of 2.46 billion euros that are the amounts received by Montenegrin banks, 75% are represent debt of the economy and citizens. If we exclude the economy, the total debt of individuals amount to 882 million euros. That means that every citizen on average is indebted more than 1,400 euros.
The high cost of living compared with the low incomes is the reason why many citizens are increasingly taking loans. The montenegrin economy and citizens owe about 1.84 billion euros to banks. Experts warn that the particular problem lies in the structure of credit debt. Money is not spent on investment and the creation of new value, but usually for consumption. Among the loans that were granted to individuals, most were for home loans – 42%, while cash loans represent 39% of total loans granted.
State finances have not yet crossed the border of the Maastricht limit of 60%. It is estimated that the current indebtedness of the state for that matter is about 55% of the gross domestic product. Also troubling is the fact that with such a high debt the country has failed to come up with a process of a so-called capital investment. More serious government debts are expected during the construction of the highway, while the previous loans were mainly used for public spending.
The negative trend in public finances has an impact on the montenegrin economy. Among the previously approved bank loans to economy, there is a large number of non-performing loans. Loans with low interest rates are inaccessible, and the small companies due to simpler procedures, often turn to microcredit institutions that grant loans with higher interest rates. This additionally burdens small business as a large part of their profit, rather than reinvesting, goes to debt repayment.
Outstanding loans in Montenegro at the end of 2013 amounted to 448 million euros, or nearly 17% of total loans. Two-thirds of the debt refers to the economy. Numerous international institutions for years have been ringing the bell about the importance of resolving the outstanding loans in Montenegro, including the World Bank. The average salary in Montenegro is 479 euros, the average pension 278 euros, while the consumer's basket is around 800 euros.