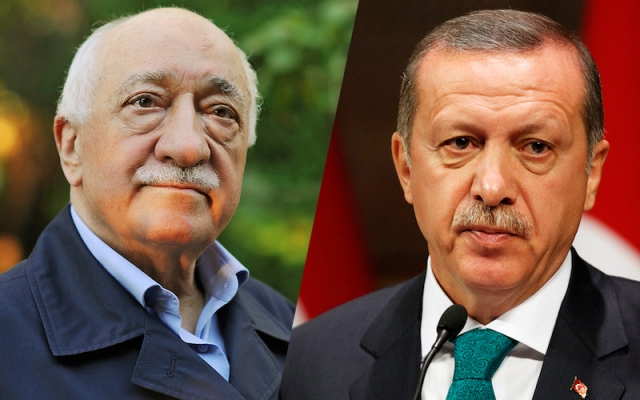 Media in Albania have published in the recent hours a long list with different non public institutions suspected of being established or funded by the foundation of the cleric Fetullah Gulen.
According to these publications, the Turkish embassy to Tirana, requests from the Ministry of Interior to verify and check these institutions, through a letter, which lists a private bank, several day care centers, schools of different levels and universities, several NGOs and foundations.
This letter is said to have been sent after the military coup of 15 July this year, denounced by the Turkish government. The list requires a check on the revenues of these institutions.
In this letter which holds the signature of the Turkish ambassador, Turkish authorities request the verification of the activity of these non public institutions in Albania, as they are suspected of having been established by cleric Fetullah Gulen, accused of being the mastermind of the military coup in Turkey.
Turkish justice authorities have accused Mr Gulen of terrorism and they have asked the USA to extradite him to Turkey.
The list contains UBA Bank, 7 high schools (madrassas) in Tirana, Shkoder, Durres, Kavaja, Elbasan, Berat and Korca. The list also includes Turkish colleges in Albania, elementary schools and high schools, for boys and for girls in Shkoder, Tirana and Durres.
The list of institutions which Turkish authorities suspect to be linked with the foundations of the cleric Fetullah Gulen include "Gulistan" College, "Gulistan" Educational Institute, "Meridian" course center, "SEMA" Education Foundation, "Memorial International School of Tirana", "Beder" University and "Epoka". The list also includes the cultural centres "New Horizons", "Islamic Light" and "Prizmi" publishing house.
Meanwhile, president of Turkey, Recep Tayyip Erdogan warned on Wednesday the countries that host these institutions funded by Fetullah Gulen's foundations and FETO organization, among them Albania, Kosovo, FYROM, etc, that they are threatened by possible terrorist threats.
In a speech delivered during the Turkey-Africa Economic Forum, the head of the Turkish state said that the responsible person and mastermind of the coup d'etat is the terrorist organization FETO of Fejtullah Gulen.
"This organization, which under different names, branches, educational structures, humanitarian organizations and through different terms such as dialogue, etc, managed to penetrate state structures. Through its militants in the army, on 15 July, the organization orchestrated a bloody coup d'etat", Mr. Erdogan said.
"Tomorrow, one day, when they see that this organization has penetrated state structures, it will be too late. We are showing you what we have experienced ourselves and we're advising you to take measures without any further delay", he continued, adding: "I want to be clear and I want to say it openly that this organization is exploiting the new generation. This organization is very dangerous, not only here, but in all the countries where it operates". /balkaneu.com/