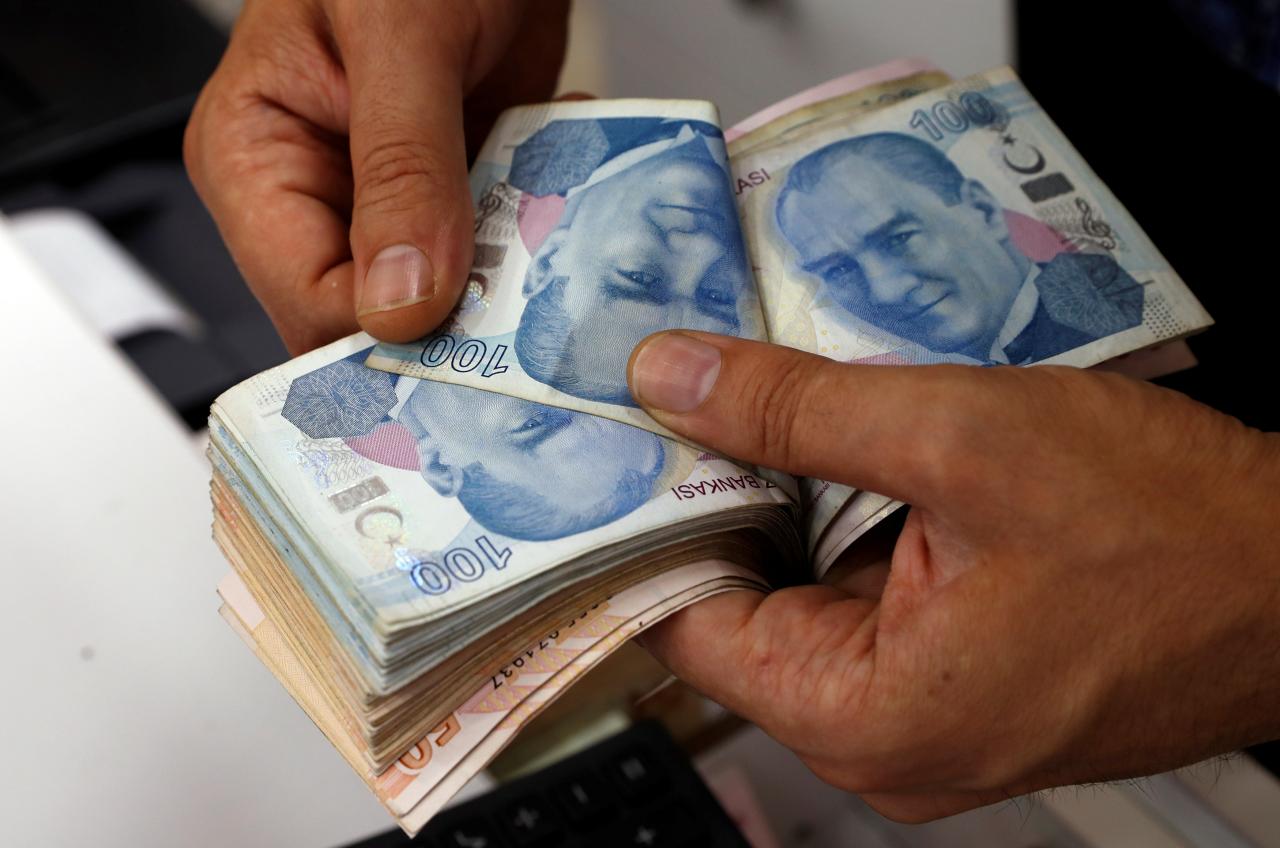 The fresh devaluation of the Turkish lira against the dollar and the euro, causes further deterioration to the overall condition of the Turkish economy.  
On Monday evening, the Turkish currency was depreciated by 4.65% against the dollar so, the dollar/lira exchange rate fell to 5.31. The picture is similar when it comes to the euro, too since the Turkish lira is depreciated by 4.52% and the euro/Turkish lira rate stands at 6.1.
In August 2017, the dollar/lira rate was 3.6 and the euro/lira one at 4.2. Since the beginning of the year and until August 2018, Turkey's currency has been depreciated by 35%, which increases inflationary pressures on the economy, increases public debt and international payments, but also causes serious problems for the Turkish government that has guaranteed loans to private companies that are in charge of big projects and their loans are in foreign currency.
Monday night's sinking of the lira, according to Turkish economists, is the result of the sanctions announced by Donald Trumb against Iran. Turkey has over $ 11 billion trade ties with Tehran. Thus there are fears of a negative impact on the Turkish economy.
The fact that the Turkish lira keeps slumping is believed to be the outcome of the problems the Turkish economy faces and which need to be solved. Turkish President Recep Tayyip Erdogan is expected to announce a plan for the restructuring of his country's economy…. / IBNA