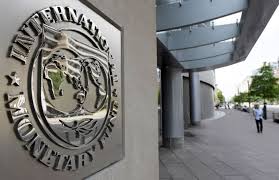 By Thanasis Gavos – London
The start of the week confirmed the IMF decision to disburse its €84.7 million towards the latest loan instalment for Cyprus, following the first review of the island country's performance under the economic program supported by a three-year Extended Fund Facility arrangement.
The Executive Board of the Fund also approved the authorities' request for modification of performance criteria on September 2013 fiscal targets. IMF chief Christine Lagarde praised the efforts undertaken by Nicosia, stating that Cyprus "has made commendable progress in implementing near-term stabilisation policies" and that "it remains committed to taking further steps to restore financial stability and the sustainability of public finances to support long-run growth."
All in all these last days have been quite an encouraging period for the Cypriot economy, as the Eurogroup had also approved its tranche of loan money a few days before; and Finance Minister Georgiadis said that the capital controls imposed in the wake of the banking system overhaul will be raised in a matter of months.
For many analysts, this last announcement provided the main reason to smile over the prospects of the Cypriot economy.
"The development (of the capital controls) has not only been worrying, but it contravenes fundamental principles of the common currency as well as Cyprus's interests. It is a completely wrong decision, especially since the Cypriot government opted to comply with the troika demands, and by extension the ECB demands," said Andreas Koutras, scientific advisor of the investment management firm Steppenwolf Capital and consultant in ITC Markets of London.
Mr Koutras and other analysts point to the strong recapitalisation of the Bank of Cyprus following the conversion of uninsured deposits to equity, which means that the ECB argument of not trusting the banking system's solvency is not relevant any more.
What is argued is that the controls should be lifted and the ECB should restore the supply of liquidity to the banks either through the Emergency Liquidity Assistance (ELA) or by the normal means. Any initial lack of notes could be easily covered by transferring money from other central banks. "Depositors who come in with empty bags should leave with them filled with money," said Mr Koutras. He believes that even if there is a renewed capital flight from the banking system it will only be temporary, as trust will be regained and money will return.
Mr Georgiades's statement has lifted spirits somewhat. But the capital controls cancellation will only be the first step in a long road of economic obstacles to overcome in order to achieve a viable recovery. High unemployment, low consumer and business confidence, an all but dead housing market, sharp austerity and reduced tourism arrivals are just a few of these obstacles.