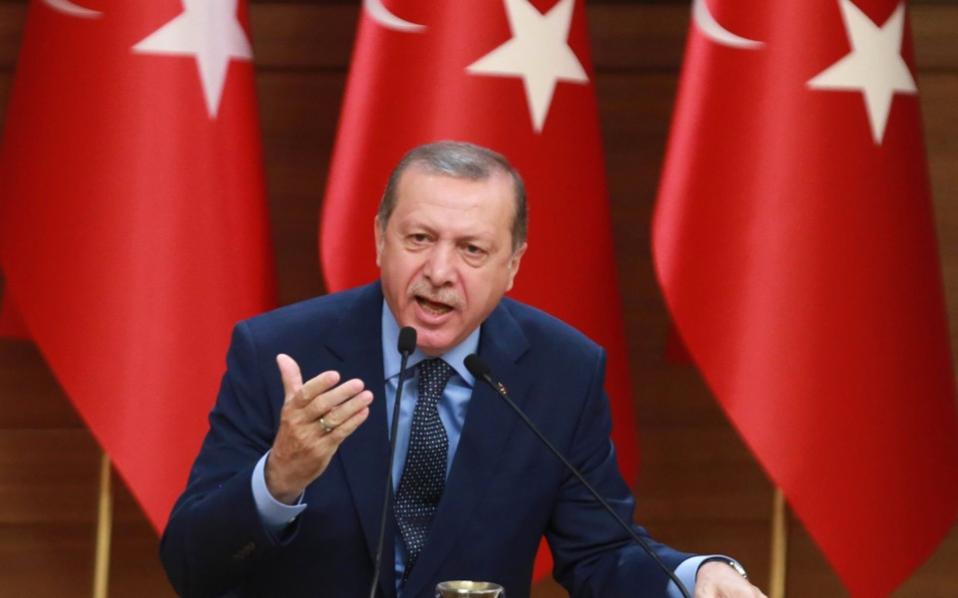 Erdogan forbids the use of the word "Turkey" to those who oppose him
Sixty-four army members got life sentences by an Ankara court in connection with the 2016 defeated coup.
However, another 100 of them, who were also tried, were released.
According to the court ruling, those in charge of the coup were transferring unaware-of-the-situation military academy students to the Ankara-based HQs of the Turkish Military Special Forces in order to fight against the citizens who were not pro-coup.
As Turkey believes, the person behind the coup is Fethullah Gulen who now lives in the U.S. and FETO.
Unprecedented move by Erdogan
The Turkish President, Recep Tayyip Erdogan asked that certain Unions and Organisations such as Turkey's Medical Association (TTB) stop using the word "Turkey" as part of their title names, since they criticised and opposed him regarding the military operations in Syria.
During a speech, Erdogan said that "the term must be 'abolished' soon. It is not just the Medical Association but that of the Lawyers, too. They have not supported the struggle fought by our country at present. Quite the contrary. I believe that the ministerial council will adopt the necessary measures." Until now, anything the president has asked has been realised by the government.
Two weeks ago, Turkey's Medical Association heavily criticised the Turkish leader in a text that was published. Part of what it read was that the war "causes problems to public health.
All 11 members of the board were arrested but, later, they were released on restrictive terms. Still, however, they remain the focus of an investigation.
As for the country's bar association, it also keeps its distances. This is why Erdogan wants their punishment.
Based on data published by the Turkish government, 999 Kurdish "terrorists" -as Ankara calls the PYD/YPG militias- have been killed so far.
Nevertheless, the government was uneasy with the 5,000 Kurdish gunmen who arrived in Afrin from northern Iraq and other Syrian regions. It is believed that the Assad regime  let certain 'corridors' open so they could pass through freely…/IBNA