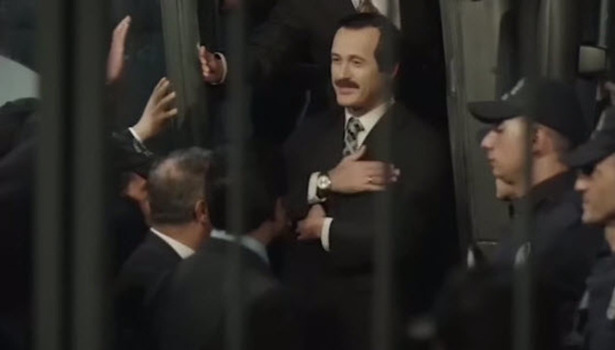 Ankara, September 20, 2016/Independent Balkan News Agency
By Manolis Kostidis
Thousands of people in Turkey are eager to see the movies movie titled "Reis", based on the life of Turkish President Recep Tayyip Erdogan.
The film is titled "Reis" (Admiral-chief) and refers to the period when Erdogan was Mayor of Istanbul, between 1994 and 1999, as well as in previous years of his life.
The Turkish president is being played by Reha Beyoglu and according to film critics who have already watched the movie, the whole production is successful.
The film will premier October 14 to hundreds of cinemas in the country and is expected to break all tickets records.
The trailer:
https://www.youtube.com/watch? v=PKHUCmguOt0