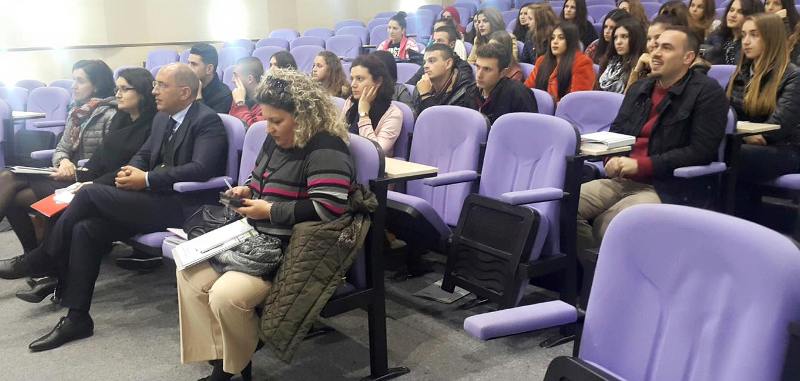 Tirana, 9 December 2015/ Independent Balkan News Agency
By Edison Kurani
For many Albanian children, survival is a daily struggle that they must face.
This is declared by the Ombudsman, Igli Totozani. Totozani raises the alarm for a serious situation and demands measures to be taken to change the situation.
Mr. Totozani mentions a number of problems that have emerged from observing and working on field by the institution that he leads.
For those teenagers who have left school due to the difficult financial conditions of their family and who are forced to work, the Ombudsman says that "they also leave school as a result of the lack of infrastructure and the fact that schools are far from their homes", while adding that "there are also children who are not educated as a result of the mentality and ignorance of their parents."  Totozani also expresses his concern for those children who "do not see the light of sun as they have been isolated for fear of blood feud for the crimes carried out by the adults".
Meanwhile, he also points out the fact that children with different abilities cannot be involved in the learning process, as there are no assistant teachers in the class".
The situation is more critical with the Roma community "who go through the rubbish to find plastic bottles and cans to survive".
Totozani says that there are many other things, such as young people who have to deal with justice and are not offered the necessary legal protection or legal help, children who suffer from serious diseases in hospitals and who cannot undergo specialized interventions abroad due to the fact that their household budget doesn't permit them such thing.
For Mr. Totozani, "these are just a few of the concerns for young people today, who tomorrow, may turn into frustrated adults".
"Inadequate social investments, inequality and poverty, prevent the development of the country and damage social cohesion. Therefore, to spend on policies for the protection of children's rights is to invest in our common future", the Ombudsman appeals.
Mr. Totozani details: "Policies must be drafted in order to secure quality health services, including a special fund for children with serious diseases and who require adequate treatment abroad. Also, there must be serious investments in improving the quality of education, aiming to offer access to education for everyone, to prevent children from leaving school and to prevent violence at school".
The Ombudsman  also suggests the opening of new day centers, necessary for the treatment, rehabilitation and reintegration of children with disabilities.
Meanwhile, he also demands the removal of barriers for public access to transport, communication, information, in order for children with disabilities to have access in education and social life, thus decreasing isolation and dependence.
Although the path toward meeting these objectives seems long, the Ombudsman assures that "we must not give up from demanding from the government and institutions to meet legal obligations concerning rights of children". /ibna/