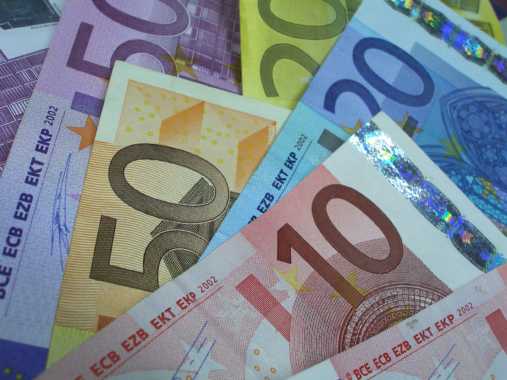 By Lefteris Yallouros – Athens
Greece's Central Bank expects the country's economy to shrink by 4.6 pct in 2013, a report released Wednesday shows. The good news is that the report, signed by Governor G. Provopoulos, mentions recovery should be expected as early as 2014.
Next year, Bank of Greece projections show unemployment numbers will drop, GDP decline will be halted further and the country will gain most of its competitiveness back.
However, there is one big "if".  Mr. Provopoulos says recovery will occur on the condition 2013 remains a year of strict austerity and the government sticks to the troika-sponsored stabilization program.
The European Commission forecasts Greece will return to growth next year with a 0.6 percent expansion in output.
In a different report published Wednesday, the OECD didn't seem to share such optimism. The Organization said Greece may need additional funds under its bailout program from the European Union and International Monetary Fund as output drops for a seventh year in 2014.
Gross domestic product will decline 1.2 percent next year, after falling 4.8 percent in 2013, the Paris-based OECD says.
Unemployment will reach 28.4 percent next year, while consumer prices will drop 0.7 percent this year and 1.7 percent in 2014, according to the OECD. Public debt will rise to 180.6 percent of GDP next year from 175.1 percent this year, the organization said.
Politically, this means Greece's coalition government can be under no illusion that it could begin to loosen state purse strings nor can it afford to fight over which party has the best remedy for the economy. Whether you trust the optimistic reports of the BOG and the EU Commission or the gloomier OECD analysis, keeping with painful reforms is unavoidable.
If the government allows itself to be swayed by the good vibes it's been putting out about the progress of economic recovery of late, the OECD scenario will probably come true quicker than predicted.