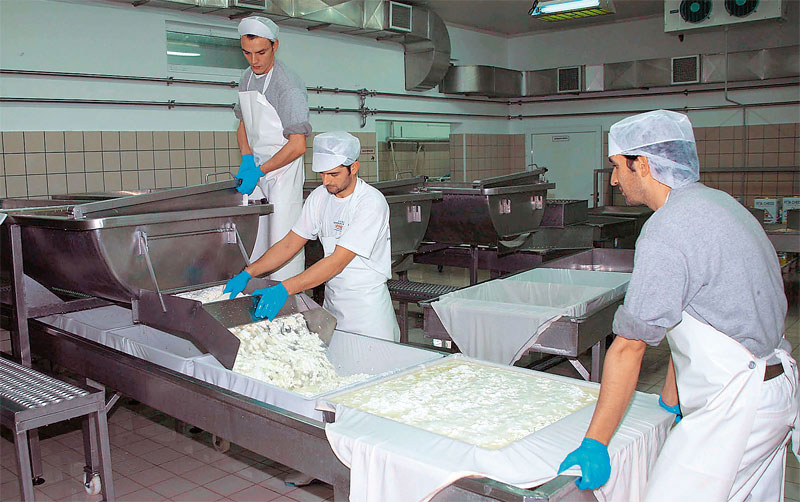 By Spiros Sideris – Athens
An announcement of entry declaration in the General Commercial Register, together with the entry declaration to the tax authorities, will suffice to as to be able to commence operation, manufacturing enterprises in 103 industrial activities associated with a total of 897 occupations.
This provides the publication of a ministerial order signed on Monday by Development Minister Konstantinos Skrekas in the framework of the application of law 4262/2014.
Skrekas met with Prime Minister Antonis Samaras and while coming out of the Maximos Mansion said that the government announced a major reform that provides for the elimination of 897 licenses in the respective professions.
"In this way we bypass administrative and bureaucratic burdens, which hinder entrepreneurship and especially the new entrepreneurship. Greece is changing. The reforms are continuing. Social sustainability can be ensured only through healthy entrepreneurship, which we will facilitate", the Development Minister said.
All 103 activities are low disturbance and are related to industries such as food processing, agricultural activities such as mills, furniture manufacturing, the quilting, the production of textiles, and construction of electrical equipment, for which the operating license is repealed.
The abolition of licenses is estimated that can save 2-3 months in bureaucratic procedures and about EUR 1500 from the repealing of the issuance fee.
As the Development Minister said, 103 industrial activities correspond to 25% of the about 400 activities and contribute 14% of the GDP.