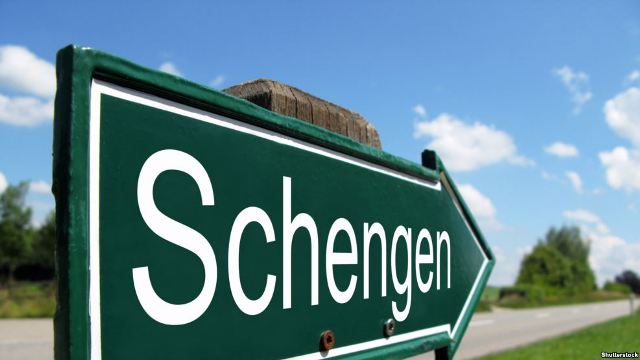 While accusations continue between government and opposition about the failure to benefit from the visa liberalization regime in 2016 , this process may not even take place in 2017.
Month of December is seen as the last date when authorities of Kosovo should have delivered the criteria set out by the European Commission for the lifting of the visas, but at the moment, no solution is seen.
Prime Minister of Kosovo and chairman of LDK, Isa Mustafa has accused opposition MPs of obstructing the ratification of the agreement for the demarcation with Montenegro.
He said that opposition MPs have no right to keep citizens of Kosovo isolated and endanger the lives of those who want to go and seek medical care abroad.
During LDK's Youth Forum Assembly, Mustafa said that the conditions to benefit the visa liberalization regime have been met, but the opposition is preventing this process through the demarcation agreement.
On the other hand, government's spokesman, Arban Abrashi hopes that demarcation will be ratified within this week.
"We're communicating with MPs of all parliamentary parties. I believe that this issue will soon be sent to parliament to be voted."
The same was also declared by the president of the country, Hashim Thaci in the annual speech in front of MPs. Thaci said that the agreement has no problems and as such, it must be ratified.
On the other hand, the opposition blames the government by saying that the agreement with Montenegro damages the country. As such, the opposition considers this agreement as unacceptable.
Member of the Alliance for the Future of Kosovo leading committee, Muharrem Nitaj says that PM Isa Mustafa has not presented any serious incentive to overcome the crisis.
"The reality is that the agreement with Montenegro has been contested. It has not been voted in the parliament of Kosovo and the idea to measure the territory is a mockery, because you cannot measure the territory of a country if its borders have not been determined", Nitaj says.
Vice president of the European Parliament and rapporteur on Kosovo, Ulrike Lunacek has called on the government and parliament of Kosovo to urgently deliver the two remaining criteria for the liberalization of visas.
The two remaining criteria are the ratification of the Border Demarcation Agreement with Montenegro and the yielding of concrete results in the fight against corruption. /balkaneu.com/