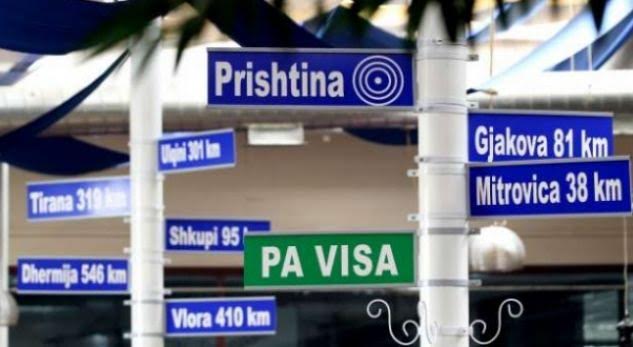 Vice president of the European Parliament and rapporteur on Kosovo, Ulrike Lunacek, has called on the government and parliament of Kosovo to deliver the two remaining criteria for the liberalization of visas.
The two remaining criteria are the ratification of the Agreement for the border demarcation with Montenegro and the presentation of concrete results in the fight against corruption.
Meanwhile, representatives of the majority and opposition in Pristina accuse each other on the failure of delivering these two criteria.
Deputy Minister of Local Government, Bajram Gecaj of the Kosovo Democratic Union, says that it's the opposition the one blocking the ratification of the Demarcation Agreement with Montenegro.
According to him, the opposition's blockade is making it impossible for Kosovo to deliver the last condition for the removal of the visa regime.
"Prime Minister Mustafa and government of Kosovo have invited in the last 18 months the opposition to sit down and talk. However, the opposition has constantly refused, although its main scope since the beginning was to overthrow power through the use of violence", Gecaj said.
According to him, if the agreement on Demarcation is not ratified in December, then the lifting of visas for the citizens of Kosovo may not happen in 2017.
Meanwhile, the opposition says the opposite, blaming the government for what it considers a damaging agreement with Montenegro. As such, according to the opposition, this agreement is unacceptable.
Member of the leadership committee of the Alliance for the Future of Kosovo, Muharrem Nitaj, says that PM Mustafa has not presented any serious incentives to overcome the crisis.
"The truth is that the agreement with Montenegro has been contested. The agreement has not been voted in parliament and the idea to measure the territory is a mockery, because the territory of a country cannot be measured if its borders are not determined", he says. /balkaneu.com/