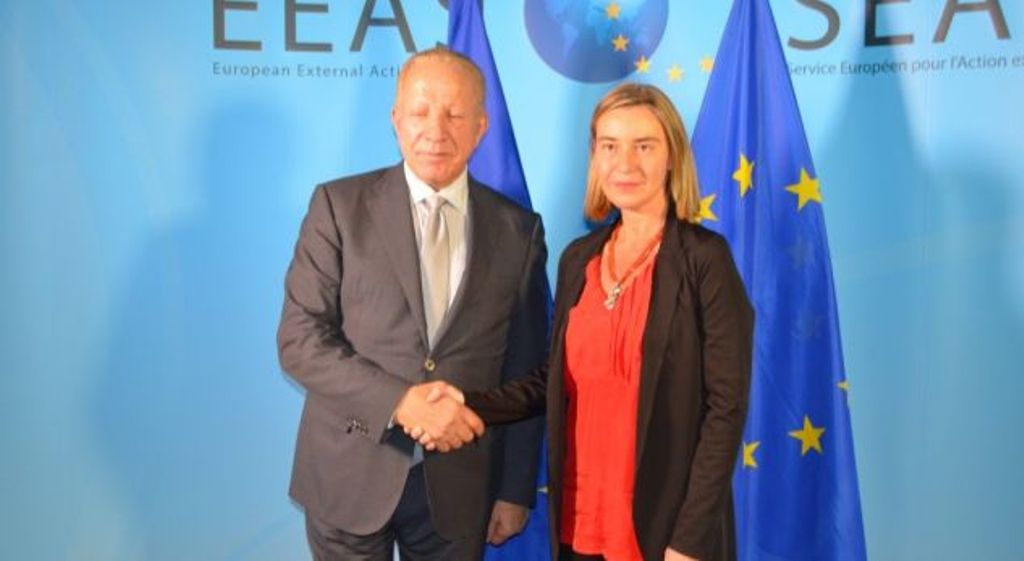 Deputy Prime Minister and Foreign Minister of Kosovo, Behgjet Pacolli has told the head of the European Union foreign affairs, Federica Mogherini that "the liberalization of the visa regime is a decisive step which will have a strong impact on the perspective of Kosovo's youth".
On her part, the EU senior official, Mogherini, has shared the same opinion on the youth and society of Kosovo, stressing that the second year of this mandate will be decisive for Kosovo's European integration and the issue of the liberalization of visas.
The meeting between the two officials also discussed the new phase of dialogue for the full normalization of relations between Kosovo and Serbia.
Kosovo's Foreign Minister, Behgjet Pacolli has reconfirmed the commitment of the institutions of Kosovo for dialogue, stressing that it is very important to have a set of deadlines.
This visit of Kosovo's Foreign Minister, Behgjet Pacolli to Brussels is the first one since he assumed office. During his stay in Brussels, Pacolli also met with other EU senior representatives. /balkaneu.com/