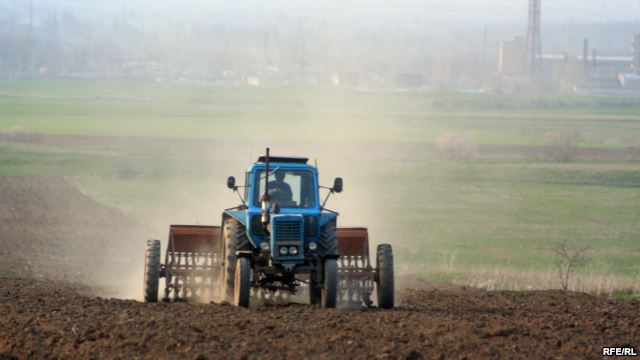 Pristina, April 22, 2014/Independent Balkan News Agency
By Elton Tota
European Union has launched the negotiations for Stabilization and Association Agreement (SAA) with Kosovo.
One of the most sensitive subjects currently being discussed relates to the full liberalization of the market between EU member countries and Kosovo.  SAA will gradually create a free trade area, where the free movement of goods, services and capital are mutually guaranteed.
Representatives of the government of Kosovo say that Kosovo benefits a great deal in the commercial aspect from this agreement. The government says that there will no longer be customs barriers between  Kosovo and EU.
But, Kosovar farmers and producers in general fear European competition.
Organization for Regional Cooperation and European Integration says that Kosovar producers don't have the capacities to compete with the high standard products that come from the European countries.
Tomato producer, H. Daka told IBNA that the full liberalization of the market with the EU will make Kosovar farmers go bust.
"Our state allocates very few subsidies for agricultural products. We often get very cheap products from the countries of the region and we are obliged to operate at a loss. Soon, Kosovar farmers will have to compete with cheaper products, the prices of which are subsidized up to 70% in the EU member countries. The Kosovar market will be swarmed by European goods, while Kosovar companies will be destined to go bust", says Daka.
Minister of Trade and Industry, Bernard Nikaj says that during the  negotiations, the Kosovar side has demanded a transition period of 10 years, until the full liberalization of the market is effectuated. "Besides the 10 years, we have demanded for a special category of products to be entirely exempted from the liberalization until the 10th year. This includes 200 products which have a competitive priority in the agricultural sector",s aid Nikaj.
But, European Commission has only approved half of this period, 5 years.
Meanwhile, prime minister Hashim Thaci says that 25 million Euros worth of subsidies will be allocated for agriculture this year.
According to him, 2007 saw zero investments for agriculture, while in 2014, the government will invest 25 million Euros worth of grants and subsidies for Kosovar farmers.
"If one asks what the government has done for the farmer of Kosovo, the answer is pretty simple: We inherited a non profitable agricultural sector, with a 300 thousand Euro budget, while this year, we have planned on allocating 25 million Euros worth of subsidies", says Thaci.
Organization for Regional Cooperation and European Integration (ORCEI) told IBNA that Kosovar companies will soon face a "fatal" competition with millions of European products, which will apply European and international standards in terms of quality.
According to ORCEI, there will be a time when Kosovars will eat French tomatoes, German carrots and Swedish corgettes at cheaper prices, while Kosovar agricultural produces will rot, like it happened with the grape of Rahovec or the potatoes of Vushtri.
"Those who know the EU domestic market, know what European competition means and what sort of troubles it will cause to Kosovar products, especially agricultural ones, which are subsidized by the government of Kosovo at a very small scale. A large number of EU companies have started to bring products to the market of Kosovo. This number will grow following the lifting of custom charges for the import of industrial produces and a part of agricultural ones, such as it was the case with Macedonia after January 1, 2011, where domestic producers felt endangered from the EU imports", says ORCEI.
Negotiations with the European Commission for the Stabilization and Association Agreement have started last October. MPs in Kosovo have backed the Action Plan for the negotiation of this agreement. /ibna/