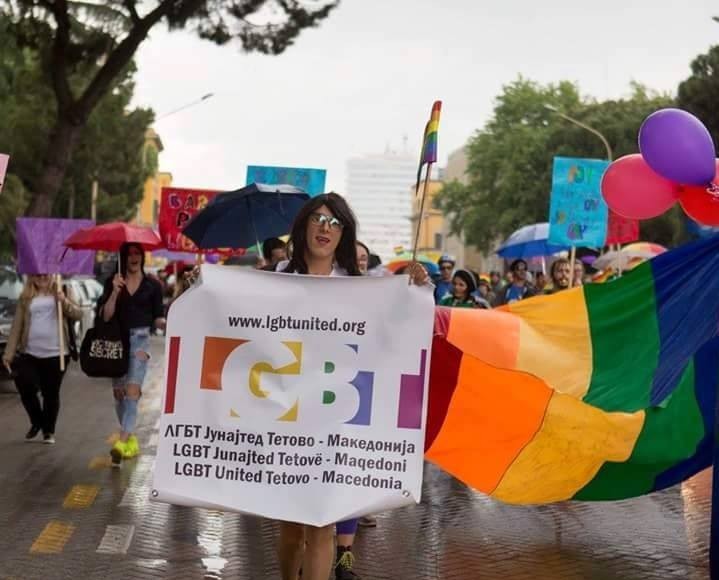 Only five political parties have included members of LGBT community in their political programs for the elections, in the part which relates to respect of human rights and against discrimination. Subverziv Front, an organization that represents this community, said that only 5 out of 31 political parties, have responded to their letter, which asked how many members of LGBY community were included in the MP candidate lists.
"Only five political parties of the opposition have responded to our letter, while most of them avoid their public support about LGBT and the rights of this community", said Antonio Mihaljov from this community.
The deputy chairman of the biggest opposition party SDSM (Macedonian Social Democratic Union), Damjan Mancevski said that the upcoming government will be committed to protect people belonging to LGBT community and that it will offer a new system for their protection from discrimination.
Liljana Popovska from DOM party said that this party was the first one to demand official support for the protection of citizens from sexual discrimination and the inclusion of this anti-discrimination law.  The opposition bloc says that one of its MP candidates is member of LGBT community.
But, during the election campaign, a candidate of this political party has insulted members of this community by considering them a social deviation. LGBT organizations have immediately reacted to this.
"We would like to remind Albanian political parties in Macedonia that the Albanian LGBT community is present in the country. This is a big community which has been organized in the recent years. Their members are everywhere and they exert different professions, among them, political functions. Some of them are active members of your political parties", was the reaction of the LGBT community in Tetovo.
Dutch ambassador to Skopje, Vauter Plomp said that LGBT organizations in his country have existed for more than 70 years and according to him, FYROM must follow these examples.
"Every country has its LGBT community and it is very important to accept the fact that this community exists. It is also important for these people to be respected by the governments and for diversity to be accepted, because LGBT community is part of this diversity", said the Dutch ambassador. /balkaneu.com/