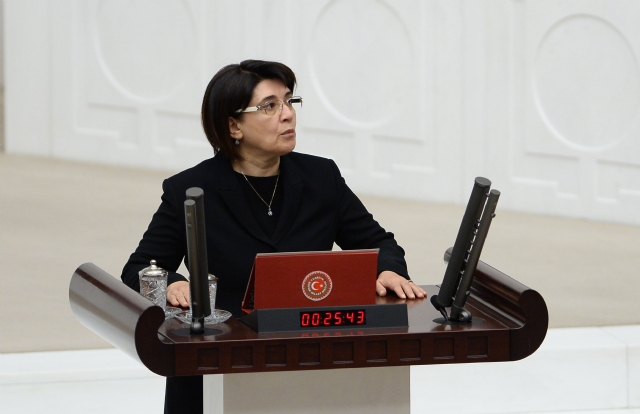 Ankara, November 17, 2015/Independent Balkan News Agency
Her vow was declared not valid!
Similar reactions had been caused in 1991 as well, also with the oath of Zana
By Manolis Kostidis
There was unreast during the inauguration ceremony of Turkish MPs in Parliament.
The pro-Kurdish HDP MP Leyla Zana, took the step and spoke in Kurdish, while looking into the eyes of President Recep Tayyip Erdogan, yelling: "Bi Hevîya Aşîtî Kî Bi Rûmet Û Mayînde". With the hope of a permanent and proud peace".
Many MPs reacted and Zana began to read the text of the oath in Turkish, but she changed the sentence that says "I will serve the interests of the Turkish people" to "the people of the Turkish Republic" causing great reactions.
The House Speaker Deniz Baykal, after many remarks, called on Zana to swear again, but she did not accept that and the president announced that her oath is not valid.
Twenty four years ago, Zana had sworn again by reading the oath in Turkish but had finished in the Kurdish language, thus causing huge reactions, which resulted in her exiting the hall. In 1994 she was sentenced to 15 years imprisonment on charges of participation in an illegal organisation.
The deputy chairman of the Turkish government, Numan Kurtulmus, stressed that the reading of the oath is a constitutional obligation of parliamentarians, but he admitted that changes must be made both in the oath and the Constitution.