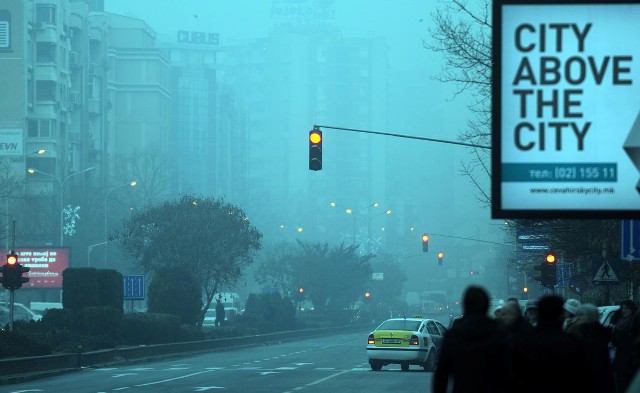 Ahead of winter, air pollution levels in Skopje have increased. International institute Numbeo ranks Skopje among the most polluted places in the world, as the presence of toxic fragments in the air reaches alarming levels. According to the real time pollution index, on Wednesday afternoon, pollution in Skopje reached a level of 84 PM (Particulate Matter), while the most polluted areas of the city are Karpoh and Gazi Baba.
Authorities in Skopje say that measurements have been taken to reduce air pollution, but they call on the citizens to avoid using air polluting materials for heating. City residents are also recommended to use their vehicles as little as possible. City of Skopje will subsidize materials that are less polluting.
The green party DOM says that besides heavy industry, the numerous construction that have taken place in Skopje in the last decade are another factor of pollution, but also the number of vehicles that emit CO2 and the use of wood and diesel for heating during the winter.
After Tetovo, Skopje is the second most polluted city in the country. /balkaneu.com/