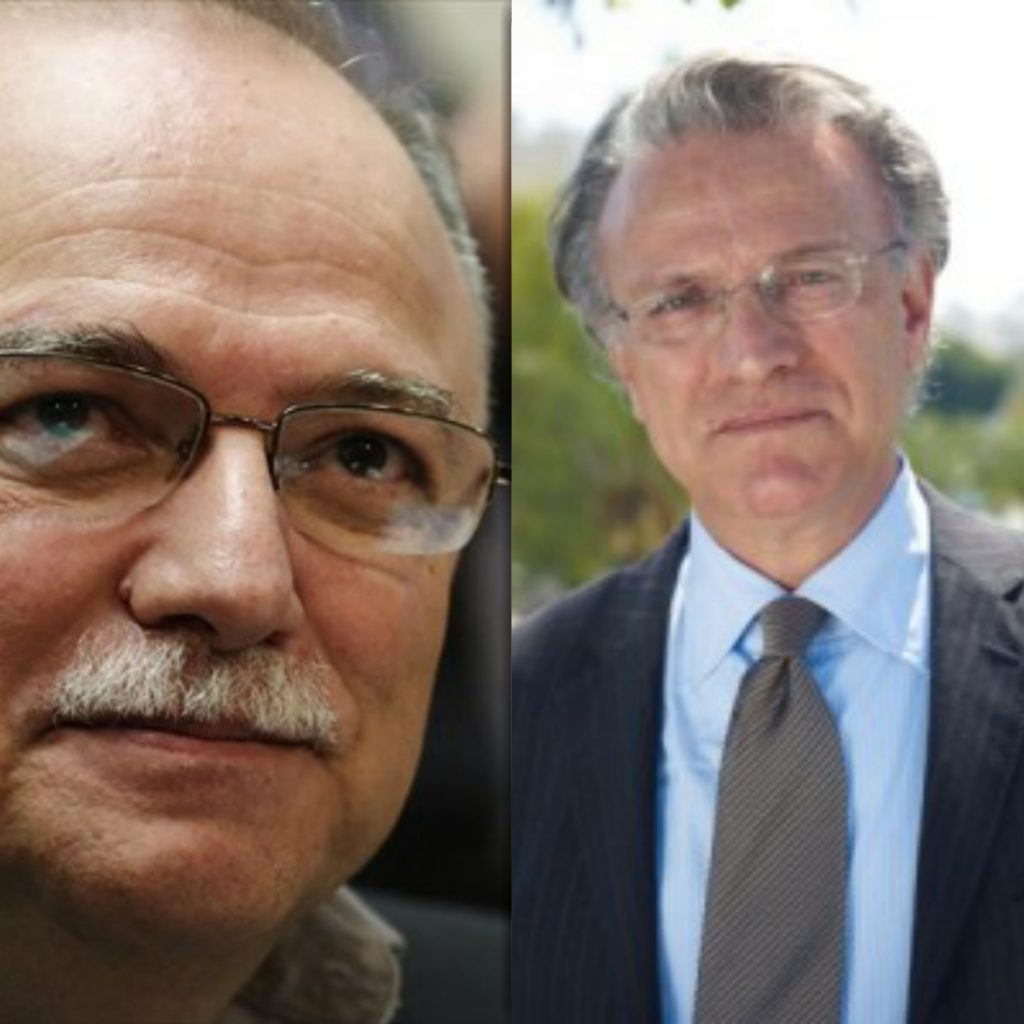 Vice President of the European Parliament and head of the Eurogroup of SYRIZA Dimitris Papadimoulis and AKEL MEP Takis Hadjigeorgiou sent a letter to European Commission President Jean-Claude Juncker, concerning the forthcoming negotiations on Cyprus in Geneva between 9-11 January 2017.
In the letter, below, the two MEPs stress how important it is the European Commission plays an active role in the negotiations, given that Cyprus is an EU member state, and therefore the Cyprus issue is a European issue.
"Honorable President of the European Commission
Mr Juncker,
The negotiations on the final resolution of the Cyprus issue have reached a crucial point, with both sides, the Greek-Cypriots and the Turkish-Cypriots, working closely to reach a solution. 
The role of the European Union has and should be important in this direction for two main reasons: Cyprus is a member-state of the EU and, therefore, the Cyprus issue is also a European issue. Uniting both communities in the context of the bi-communal and bi-zonal federation should be priority for the European Commission, to put an end in the military occupation of the Island by the Turkish troops for more than 40 years. 
The second reason is that the solution on the Cyprus issue will contribute to the sense of security and stability in a highly fragile geographical region, paving the way for broader synergies that will upgrade the role of Cyprus and EU overall. Let us not forget that security, regional cooperation and development are of utmost importance for the EU, which is considered a pillar of stability, democracy and prosperity. 
In this context, we call for your active and valuable contribution in the peaceful resolution of the Cyprus issue ahead to the negotiations that will take place in Geneva.
With sincere regards,
 Dimitrios Papadimoulis, Vice-President of the European Parliament, SYRIZA MEP (Greece)
Takis Hadjigeorgiou, AKEL MEP (Cyprus)."/ΙΒΝΑ