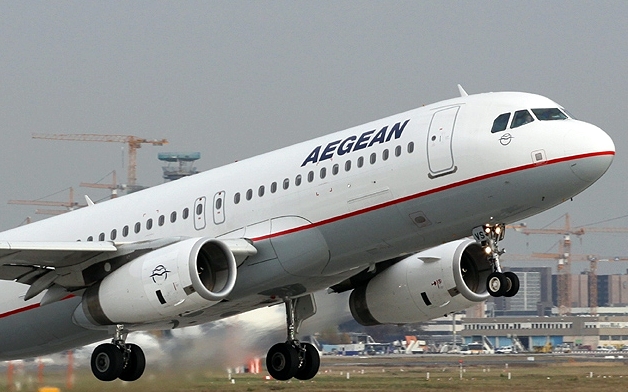 Athens, January 7, 2016/Independent Balkan News Agency
By Spiros Sideris
Letter to the Secretary General of the Palestine Liberation Organization sent the Aegean, after the incident on a flight from Athens to Tel Aviv.
In one of the company's aircrafts there was Israeli passenger reaction for two Palestinians, who eventually left the plane to board another flight the following day. In its letter to the PLO, Aegean Airlines regrets the fact and rejects any possibility of discriminatory behaviours.
The letter of Aegean to the Secretary General the PLO:
"Following the announcement of the PLO earlier today about the incident that occured on our flight A3 928 to Tel Aviv, we would like to express once again, as we have already done many times in the media, our great regret for the fact. At the same time, we want to assure that our crew reacted to a very difficult situation, with the sole interests of the safety and convenience of all passengers. We reject any possibility of discriminatory behaviours, which are in stark contrast to the principles that govern our company, and which all our employees follow and implement.
We attach the statement we issued about the event yesterday in international and domestic Media, which we believe fully explains how the events unfolded.
We would like to emphasize that our crew has tried for more than an hour and thirty minutes to settle the situation. Unfortunately, until of all the additional inspections by the competent authorities had been completed there was unjustified and indeed unfair continuing opposition from a large group of passengers. However, both of the affected passengers did not feel comfortable flying because of the situation.
It was mainly due to concern for the safety and comfort of both passengers during this flight, after all that had preceded, that we proposed to them to spend the night on our expenses and to board another flight the next day.
Through this process the only thing we knew about those two passengers is that – like most of the other passengers – also had Israeli documents and of course there was no chance of discrimination from the part of the crew.
Again we regret the fact, which constitutes a noteworthy new experience for us, even though we have been flying for many years to the Middle East. We respect the rights of all passengers to travel without potential effects of racial segregation.
Finally, we have already contacted the representative of the PLO in Greece and we have requested a meeting in order to give our assurances and further clarify the situation.
We remain at your disposal for any clarification".