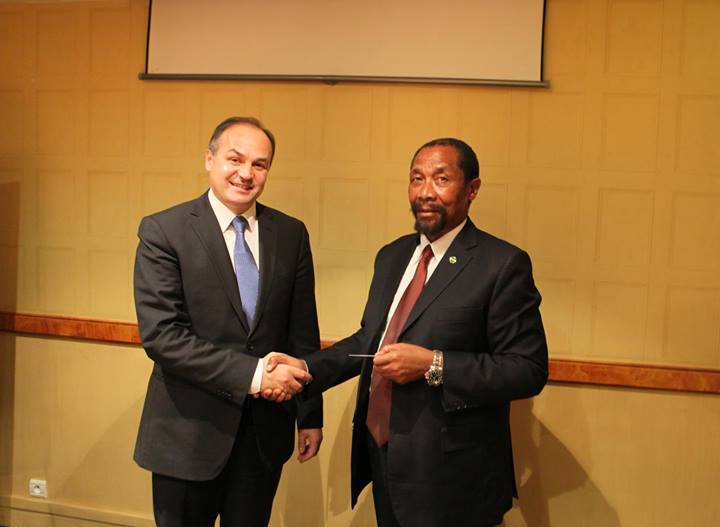 Pristina, February 11, 2014/Balkan Independent News Agency
By Tinka Kurti
Minister of Foreign Affairs, Enver Hoxhaj has announced another recognition of the independence of Kosovo. He declared that the Kingdom of Lesottho has recognized Kosovo and that this recognition was confirmed to him by his counterpart, Mohlabi Tsekoa.
"A few minutes ago, I was confirmed the recognition of the state of Kosovo by Lesotho. I thanked the Foreign Minister of Lesotho, Mohlabi Tsekoa for this decision. Now, the number of countries which have recognized the independence of Kosovo amounts to 106", said Hoxhaj.
This recognition was also commented by the prime minister of Kosovo, Hashim Thaci.
"We just received news that Kingdom of Lesotho, in southern Africa, has recognized Kosovo. This is the 106th country to recognize our independent and sovereign republic. It's a beautiful present on the week that will mark the 6th anniversary of our independence", said Thaci.
Kingdom of Lesotho is in the African continent and is a member country of the United Nations since 1966. /ibna/