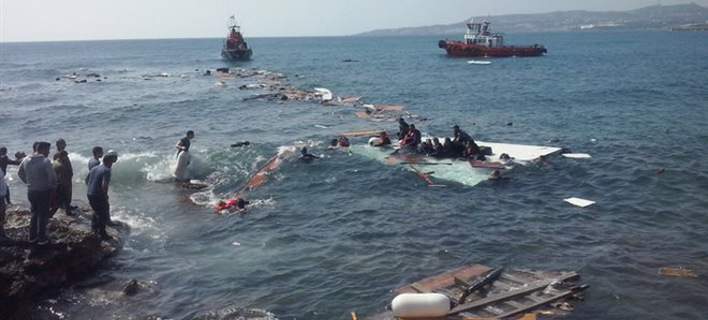 Athens, September 23, 2015/ Independent Balkan News Agency
By Spiros Sideris
Refugees are faced with tragic conditions at the port of Mytilene, but also in public places, streets and parks of the city.
Although Monday and Tuesday 9,000 people left or their departure has been planned, police sources estimate to 4500 those who have camped on the land part of the harbor or sleep on the sidewalks of the waterfront and surrounding neighborhoods and the city parks.
Sunday's, fortunately brief, rain sent hundreds of people to seek shelter under sheds, arcades, shop windows, entrances to buildings and abandoned houses.
Fires were lit in the suburban grove of Tsamakia, which caused the intervention of the fire brigade and volunteers, who are patrolling for fire protection reasons.
There are obvious problems at the port and neighborhoods from the accumulation of thousands of people into the urban fabric without any sanitary infrastructure.
The increase in refugee and migration flows, in view of the upcoming winter, has created problems on the planning of emergency routes.
While in northern and eastern Lesvos arrive on a daily basis, from 2,500 to 4,000 people, passenger ships are not enough for their transfer to Piraeus, and emergency routes do not have the frequency needed to decongest the island.
Problems also began to emerge in the operation of the services involved. Police is satisfied to just handle a large number of documents that allow the departure of refugees/migrants from the island.
The issuance of such documents takes place on the first reception center in Moria and the camp of Kara Tepe.
Those who have secured the required documents depart for Mytilene without having secured a ticket, and are trapped thereor because no one knows when the emergency routes will be, or because some travel agents supply tickets for scheduled services, often times even after a week.
An additional reason why people have started flocking to Mytilene is because the feeding in the camps has been interrupted.
The funding for companies supplying food to refugees and immigrants, which are owed for Mytilene EUR 2.2 million to date, has stopped.
With no more food in the camps, along with hundreds of starved children, leave and go down to the city in search of food.