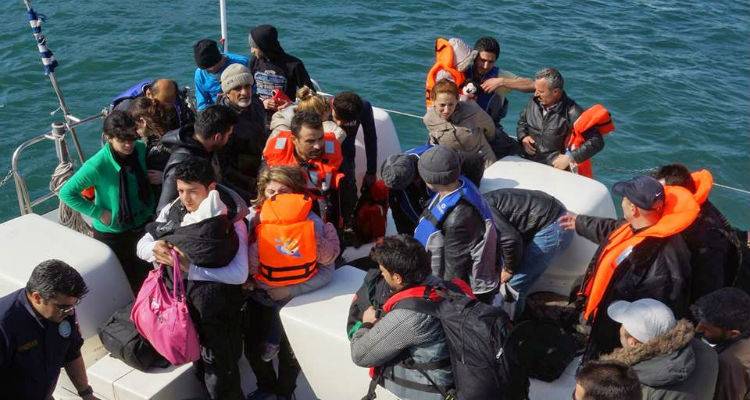 Athens, November 24, 2015/Independent Balkan News Agency
By Spiros Sideris
For a… miracle that calls for an interpretation speak the representatives of the police authorities, trying to interpret the phenomenon of zero flows of migrants and refugees in Lesvos.
"Since last Sunday night said a senior officer of the Greek Police speaking to AMNA, for the first time there hasn't been reported the arrival of immigrants in Lesvos".
Certainly, flows from Asia Minor coast opposite the island showed a growing downward trend in recent days, but "at present it's like someone shut the faucet", an officer of ELAS pointed out.
The strong south winds (6 Beaufort) that have been blowing intensively in the last few days, are not the cause of the reduced of the flow. With similar winds and sometimes stronger, in October immigrant flows often reached up to 5,000 persons a day.
The Center for recording and Identification Immigrants and refugees in Moria, as well as the refugee camp in Kara Tepe are empty. Similarly empty is the port of Mytilene and it is certain that given this situation, with the evening or ships to Piraeus, the island will be completely empty from immigrants and refugees.
On hunger strike 10 migrants in the buffer zone Greece-FYROM
A hunger strike, sewing their mouths, have started so far ten immigrants from Iran who are located in the buffer zone between Greece and FYROM, asking to allow them to enter FYROM.
About 1,000 migrants of various nationalities have gathered at the border shouting protest slogans and raising banners calling for the lifting of the ban to allow them to pass through.
These immigrants even stay overnight in tents in recent days, despite the bitter cold, especially at night, waiting for something to change the status quo.
"The flow of refugees from Iraq, Afghanistan and Syria is rapid" told AMNA Alexander Voulgaris of the UNHCR, adding however that the rest are informed of the asylum procedures.
"Among them, there may be people who have a need of refugee protection", he said.
For those who want to return to Athens, there are buses at the point, with the ticket costing 50 euro, which has brought reactions from voluntary organizations and NGOs that are active in the camp and ask for its reduction.