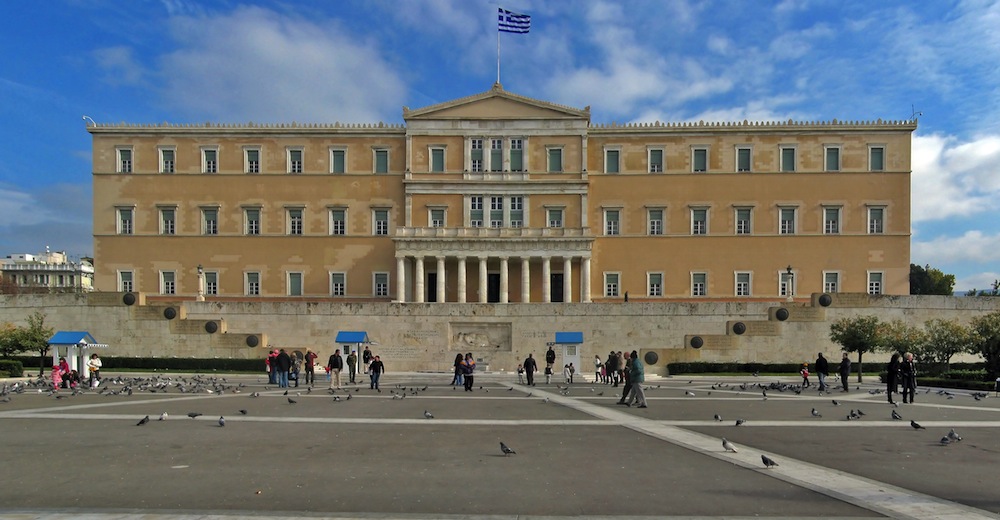 A lengthy multi-bill containing a large number of prior actions agreed with creditors was tabled in parliament
on Tuesday
evening.
The most significant provisions contained in the legislation are the following:
·

        
all property auctions will no longer be carried out in courts from next month, but will only be conducted electronically
·

        
at least half of the paid-up members of first-level unions will have to vote before a strike can be called
·

        
the method used to calculate a family's child benefits is amended to take into account the number of children concerned and income criteria (between 6,000 and 15,000 euros per year)
·

        
a new public agency to battle financial crime (including tax evasion which involves large amounts of money) is established.
Additionally, the multi bill contains provisions affecting the country's casino businesses and determining the procedure for the granting of licenses to operate casinos. New casinos are expected to be licensed for the areas of Crete, Mykonos and Santorini. The following changes will also be introduced to streamline the casino market in Greece: admission fees are abolished; casino complexes will be allowed to operate with a license valid for up to 30 years; taxation of newly licensed casinos will be linked to the amount invested in their establishment. 
The Tsipras administration aims to have the multi-bill pushed through parliament by Monday 15 January, in order for a Eurogroup meeting scheduled for

22 January

to sign off on the conclusion of the review.
Some remaining deliverables will be voted into law later. Overall, the government will deliver a total of 110 prior actions as part of the third bailout program review.
Moreover, a Euro Working Group meeting scheduled for

11 January

will take stock of progress made by the Greek side in implementing the agreed actions, before the Eurogroup convenes on

22 January

. It is noted that Mario Centeno and Hans Vijlbrief will chair the Eurogroup and EWG meetings respectively for the first time since taking over from Jeroen Dijsselbloem and Thomas Wieser.
Approval of the multi-bill in parliament is considered to be the final step before the Eurogroup can sign off on the official conclusion of the ongoing review. Subsequently, over 5.5 billion euros are expected to be disbursed to Athens by the ESM in February…/IBNA