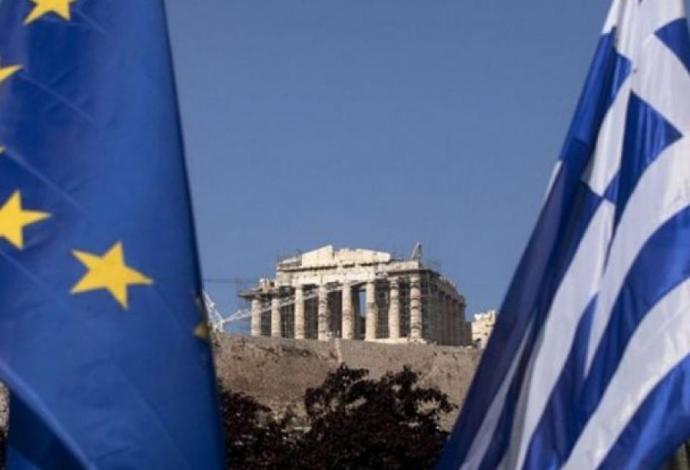 Athens, December 21, 2015/Independent Balkan News Agency
By Spiros Sideris
At EUR 2-3 bn, ie 1.5% of GDP, calculate the lenders the "hole" in the state budget for 2016 that was voted by the House, something which according to sources close to the institutions has led them to the decision to ask the GReek government for a supplementary budget, something which sources in Maximos Mansion refute.
The same sources claim that the budget was tabled without their consent, having overstated revenue from VAT and online gaming.
They also estimate that 2015 will close with a decline of 0.5%, not at zero growth as is predicted in the budget, which would affect the measures of 2016.
To these measures worth EUR 3 bn lenders also take into account the EUR 1.8 bn from social insurance and estimate that by 2018 the measures requested would amount to EUR 6-7 bn.
Representatives of the Quardiga are expected in Athens on January 18, when it is believed that they would ask for the drawing of a supplementary budget.
EUR 1 bn tranche "in the air"
At the same time, continues the suspense for the release of the EUR bn, which is literally "in the air" as the issue of the revaluation of the diagnostic tests to EOPYY has not yet closed.
Lenders ask for a 40% reduction in expenditure paid by EOPYY, but the Health Ministry has not yet issued its decision, and the obligation of the country – according to the decision of the EuroWorking Group – was until the evening of Friday to have adopted and published in the Government Gazette all decisions on the prerequisites, which however has not been done.
Therefore, the deadline on Monday for the meeting of the ESM, in order to give the "green light" for the disbursement of EUR 1 bn is now… dangerously close for the Greek government.
Maximos Mansion refutes the rumors
Sources inside Maximos refute the rumors that new measures will be taken in 2016, while government officials respond to relevant information with ironic comments.
"Fifteen days ago, the government was supposed to cut pensions by 40%, while Tsipras and Pappas did not speak with each other. In the meantime the EU pulled the country out of the Schengen and now Chouliarakis and Tsakalotos are in dispute. Today, the word is that the government is planing to take measures from EUR 2.4 to 7 bn, depending on the interests served by the media that broadcast these issues", said government circles.
And they continue expressing curiosity about what will be referred to in the coming days.
Regarding the strategy of Maximos, the national pension issue is considered the most critical, which however, is expected to pass in the House by the government majority. Optimism also prevails in the vote for the bill on taxation of farmers.