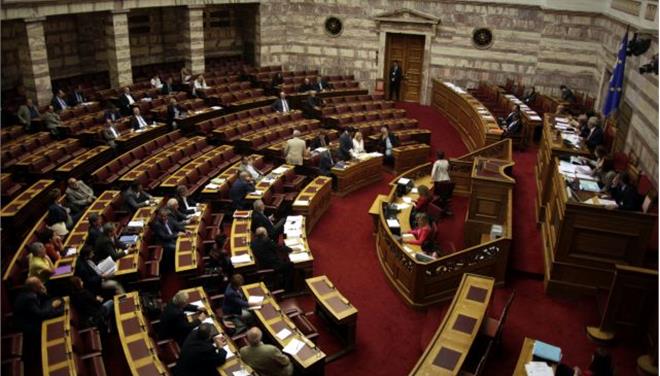 Athens, December 19, 2014/ Independent Balkan News Agency
By Spiros Sideris
The extension of the existing economic policy program up to February 28, 2015 provides the legislative act published in the Government Gazzette.
More spesificaly, the availability period of the loan of the European Financial Stability Fund (EFSF) to the Greek Republic and the Financial Stability Fund (FSF) was deferred to February 28.
The legislative act  came into effect from December 17, 2014, after it was tabled in the House in the form of an amendment and was immediately posted in the Government Gazzette.
Efklidis Tsakalotos: Many questions are raised
This development, however, has already provoked the reaction of the Finance Officer of SYRIZA Euclidis Tsakalotos, who argues that the signing of the legislative act extending the loan agreement until February 28, 2015, raises many questions, both on the essence of the matter and the procedure.
Namely:
– Why does the government choose to extend a dead-end policy without putting a more comprehensive framework that includes debt sustainability?
– Why did they not bring it for discussion before the vote of the President of the Republic, along with the measures they have already agreed with the troika, so that the MPs can comment on it and the Greek people be informed?
– Why did they chose for such a serious issue to once gain apply the undemocratic practice of issuing a legislative act and not use the standard legislative process, especially when the House continues to discuss other bills?"
Tsakalotos adds that "in any case, SYRIZA is committed to a complete negotiation, which will bring an issue of debt sustainability and the cancellation of austerity, in other words, will negotiate on the substance of the policy, not on the time of its implementation, as does the government".