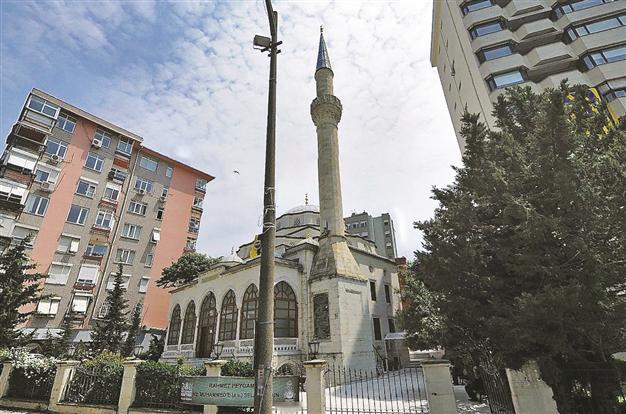 Ankara, December 19, 2014/ Independent Balkan News Agency
The Supreme Court ruled in favour of the return of his land worth USD 12 million
The Turkish state has built a mosque on his land
By Manolis Kostidis
Judicial victory achieved a Greek resident of Istanbul against the Turkish state, which had illegally seized his land in Fenerbahce district on the east bank of the City.
The Supreme Court of Turkey decided to return the land to the rightful beneficiary of the Ecumenical Patriarch Maximos V, the 92-year old Stamatis Papamanolakis. On this land the Turkish state has already built a mosque. The inheritor of the land has announced that he does not want the mosque to be demolished and claims a compensation equal to its value, which according to real estate agents exceeds USD 12 million.
The case has received wide dimensions in Turkey. Characteristic is the headline of the newspaper Milliyet, titled: "The mosque was returned to the Patriarch".
The alleged plot of land, which covers an area of 1,190 square meters, in the most expensive area of the City, was purchased in 1949 by Ernesto Vapourtzis, relative to the Ecumenical Patriarch Maximos V.
In 1985, however, the Turkish state seized the land, according to the Secret Decree of 1964, which limited the transactions for the Greeks of Istanbul. On that grounds, the property was confiscated and passed to the Turkish Institute for Foundations. Immediately after 1986, however, the state demolished the mansion that was on the land and built a mosque.
The lawsuit for reclaiming the inheritance rights of Vapourtzis began in 2008 and the Supreme Court, after appeals of the state and many different decisions of the Ministries of Justice, and Foreign Affairs, ruled that "the Decree of 1964 is a temporary measure and cannot eliminate the right of ownership".
On that grounds, it called for the ownership title to be given to the heirs of the former Ecumenical Patriarch Maximos V.
What is left now is for the name of the legitimate heir Stamatis Papamanolakis to be written on the ownership title.
After this decision of the Supreme Court of Turkey, there is no need resort to the Human Rights Court.