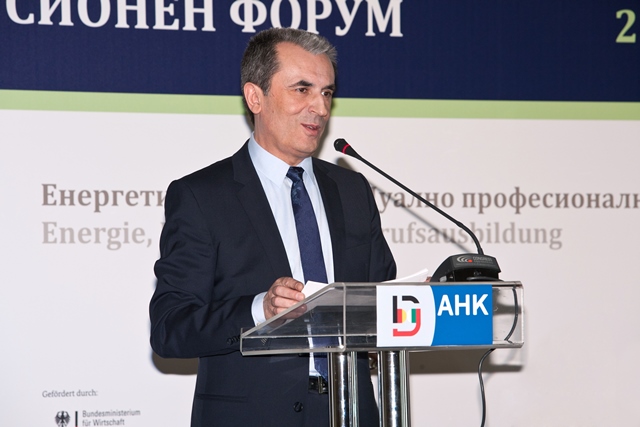 By Clive Leviev-Sawyer of the Sofia Globe
Four in five German firms would still invest in Bulgaria, according to a survey by the German-Bulgarian Chamber of Commerce and Industry, which highlighted legal security, political stability and corruption as the main negative factors affecting the business environment in the country.
A total of 99 members of the chamber took part in the survey, as part of a larger study that covered 1435 German companies operating in 16 Central and Eastern European (CEE) countries.
Although 82 per cent of respondents in the Bulgarian survey said that they would invest again in Bulgaria if they had to make the decision now (just under the 83 per cent average for the region), many companies were critical of Bulgaria's economic environment – 43 per cent said that it was poor, with 47 per cent describing it as "satisfactory" and only 10 per cent saying that Bulgaria's economic environment was good.
The German businesses were broadly optimistic about the future, however, with 41 per cent expecting an improvement in 2014 versus only six per cent expecting things to get worse (the other 53 per cent expected no change).
The ratio was even higher when respondents were asked about their export prospects, with 49 per cent saying that they expected an increase and only five per cent expecting a decline (47 per cent said that they expected no change).
In terms of expanding their staff, 41 per cent of the respondents said they planned to increase numbers in 2014, and only 14 per cent planned to downsize. However, on investment, the response was more balanced, with 31 per cent saying they planned to increase their spending this year compared to 2013 and 24 per cent saying that they planned to reduce investment.
Asked to weigh in on individual facets of the business environment, several factors stood out – Bulgaria's membership in the European Union (80 per cent of respondents said that they were happy or very happy with this aspect), the tax burden (79 per cent) and labour costs (61 per cent).
In several other areas, the respondents were equally unhappy with the business environment, most notably in the area of the fight against corruption (89 per cent said they were unsatisfied with Bulgaria's efforts in that area), public procurement transparency (82 per cent), political and social stability (74 per cent), as well as legal security (78 per cent).
In terms of legal security, only one per cent of respondents said that they were happy with Bulgaria's efforts, marking the lowest score among the 16 countries in the CEE region.
The most important areas that required improvement, according to the survey's respondents, were the inefficient administration, the weak judiciary, the lack of transparency in public procurement, corruption, and reforms in the education system.
But despite all these concerns, economic relations between Germany and Bulgaria remain in rude health, with the trade turnover between the two countries reaching a new record of 5.32 billion euro in 2013, an 11 per cent increase over the previous year. More importantly, Bulgarian exports to Germany exceeded imports for the first time ever, if only marginally – 2.68 billion euro versus 2.64 billion euro, respectively.
(Bulgarian Prime Minister Plamen Oresharski at a meeting with German-Bulgarian Chamber of Commerce and Industry members in February 2014. Photo: GBCCI)