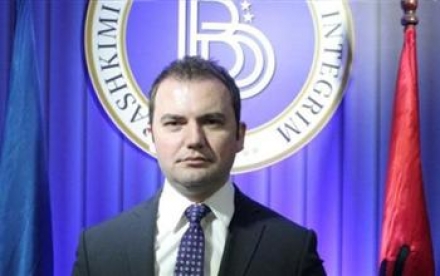 Skopje, February 22, 2014/Independent Balkan News Agency
By Naser Pajaziti
Albanian party, part of the government coalition, BDI (Democratic Union for Integration) announced today constitutional changes for the election of the president of the country through the Parliament of FYR Macedonia.
The spokesman of this party, Bujar Osmani, said today (Saturday) that this will offer in the future the possibility to elect the president in the spirit of cross-ethnic consensus.
"BDI doesn't exclude the possibility of constitutional changes for the president of the country to be elected by parliament and not through presidential elections. Based on the current political developments, we believe that it's now time to elect the president through the legislative institution, by receiving the majority of votes there", said today (22.02) for IBNA, the spokesman of BDI, Bujar Osmani.
Mr. Osmani claimed this after a meeting of the party's steering committee, which is discussing about the latest rumors on early parliamentary elections.
This party believes that the idea for constitutional changes for the president is a necessity following the fact that the coalition party, VMRO-DPMNE of prime minister Nikola Gruevski didn't accept the proposal for a consensual presidential nominee, who would be accepted by both communities in the country, Macedonian and Albanian.
But, on the other hand, VMRO-DPMNE has not wanted to comment such political proposals at a time when the campaign for the presidential elections is expected to start. Based on the Constitution of the country, the president is elected through presidential elections with a 40% quorum of voters. /ibna/