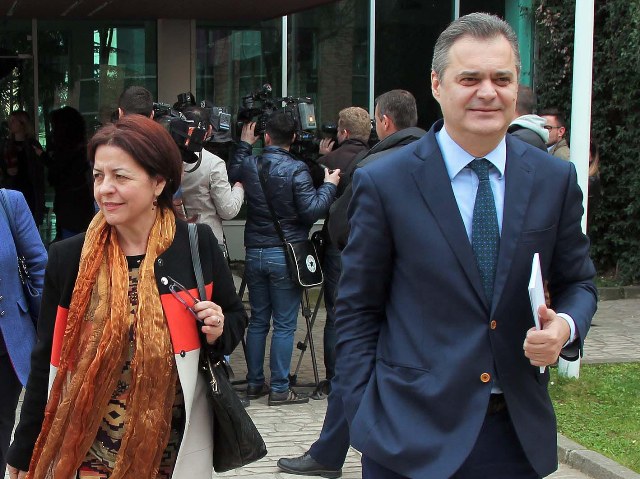 Albania is perhaps the only country in Europe which has doesn't have an official minimum standard of living , which serves as a basis for the state and private subjects to be applied in different classes of society.
IBNA Analysis/Minimum living standard published for the first time in Albania
A while ago, there was an effort by the Ombudsman, but even this was not taken into consideration by the left wing government of Prime Minister Edi Rama. There have also been efforts when the government was led by the right wing PM Sali Berisha, but the minimum living standard was never established.
Based on this situation, two LIBRA MPs, the newest political party in Albania, have submitted in parliament a legal incentive for the establishment of the minimum standard of living in Albania.
Former socialist MPs, Ben Blushi and Mimoza Hafizi, say that the minimum living standard must be a condition for the drafting of state social policies.
"With the changes that we propose, we ask from the state to aim in order for no citizen of Albania to have less incomes than the minimum standard", Mrs. Hafizi says.
She says that this minimum living standard will benefit hundreds of thousands of Albanians who live in extreme poverty today. "This incentive will benefit 400 thousand people who are on social welfare, hundreds of thousands of pensioners, hundreds of thousands of jobless people and people with disabilities", says LIBRA's MP, Mimoza Hafizi.
What is the minimum living standard?
The minimum living standard is the monetary amount of a number of food products needed for a normal functioning of the body of a human being and to stay healthy, along a number of non food products and a minimum number of necessary services to meet social and cultural needs.
***
The Albanian legislation still lacks a special provision dedicated to minimum living standards and a legal definition of it alongside a legal obligation for its calculation. The first important calculation of a minimum living standard in Albania was incorporated in the Labor Code 1995, but in the amendments that have been made in the following years, the concept of a minimum living standard has been removed.
In Albania, the level of pensions has been sanctioned by law, while the level of minimum wage, the size of social allowance, jobseekers allowance and disability allowance are determined by the Council of Ministers.
None of these poverty indicators are directly based on the indicators of minimum living standards. In fact, they appear to be lower compared to the minimum living standard.
To secure individuals a decent living, it would be necessary to rise above the minimum standard of living to a reasonable standard of living. This reasonable standard of living is one which meets physical, psychological and social needs of a person. This doesn't mean that the state must guarantee to every person a level of luxury, but it doesn't mean that a person must live on the level of survival either.
The right for a suitable living standard is known as a human right by international human rights organizations and it implies the need to establish a minimum entitlement for food, clothes and adequate accommodation.
Therefore, the state has an obligation to pass from the need to determine a minimum living standard to that of a reasonable living standard, by preserving human dignity. /balkaneu.com/