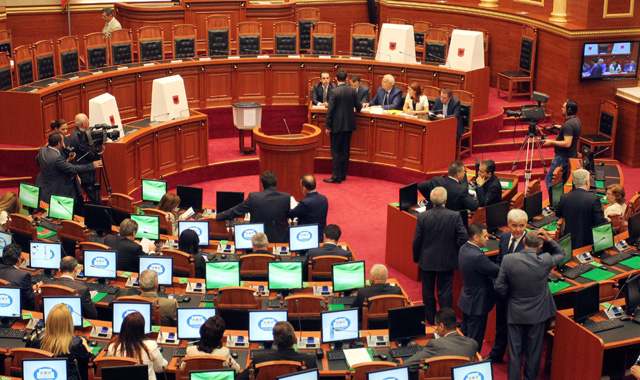 Tirana, October 17, 2013
Parliament of Albania voted today with 84 votes in favor and 4 against the Normative Act "For changes in the law no. 152/2013 on Civil Servant".
This act had become an object of debate between the Democratic Party and the Socialist Party, as the opposition claimed that the changes in the bill were made in a unilateral way.
Today's voting confirmed the majority of 84 seats of SP and SMI.
Also today, the leader of the Democratic Party, Lulzim Basha said that for the opposition, the voting of the normative act on Civil Servant is a violation of consensus. In the meeting of the democrat parliamentary group, Basha said that the opposition will continue the battle in the Constitutional Court. /ibna/