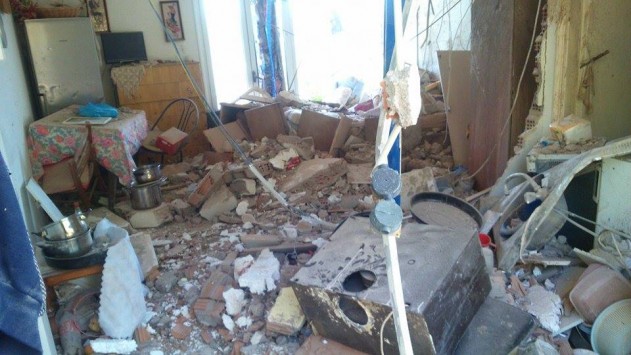 Athens, November 18, 2015/Independent Balkan News Agency
By Spiros Sideris
Two elderly women were killed from the earthquake, 6.1 on the Richter scale, which occurred at 9:10 am, 13 kilometers west of Lefkada. Eight more persons, including two children, were taken to the island's hospital having sustained minor injuries.
Serious damages have occurred on the southwestern part of the island, while there is strong aftershock sequence. According to the Institute of Geodynamics, of the National Observatory of Athens, the size of the main earthquake was 6.1 Richter and the epicenter was 13 kilometers west of Lefkada. The focal depth was at 5 km.
From the earthquake a 70 year-old woman lost her life, after her house (photo) was crushed ny a falling rock in the village Ponti. Another 82-year old died in Athani, when a paddock collapsed over her.
Eight people were also injured lightly and have been taken in the hospital of Lefkada. Among the wounded is a 12-year old boy from the village of Vasiliki, an 88-year old woman from the village Pinakochori, a 10-year old boy from the regionof ​​Lygia and a 45-year old man from Lefkada.