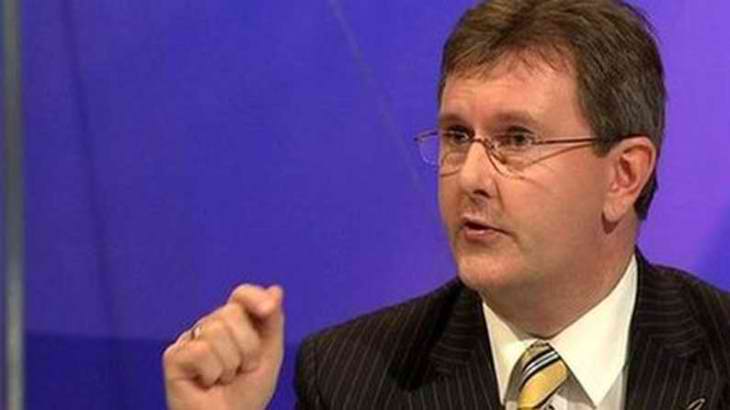 By Maria Gregoriou
Leading peace negotiators will visit Cyprus on June 18 to discuss the benefits and challenges of participatory peace processes with senior politicians, businesses and civic leaders in both communities.
The London-based organisation Engi Conflict Management is bringing Northern Irish MP Jeffrey Donaldson (pictured) and Roelf Meyer from South Africa, both of whom acted as chief negotiators in their respective countries. Ljuljjeta Goranci Brkic, Director of the Nansen Dialogue Center Sarajevo will also be joining the visiting team.
With only 9 per cent of Greek Cypriots and 16 per cent of Turkish Cypriots believing that policymakers hear their voices, Donaldson argues that it is time for a more inclusive peace process in Cyprus. This process will take into account the options and priorities of the general public.