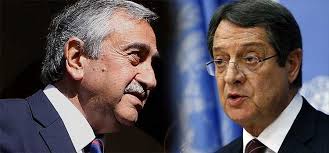 The meeting between President Nicos Anastasiades and Turkish Cypriot leader Mustafa Akinci scheduled for tomorrow is not going to take place, Government Spokesman Nicos Christodoulides has just tweeted.
Τhe tweet said that "unfortunately the UN have just informed us that due to Turkish Cypriot leader`s refusal to attend, the meeting will not take place."
UNSG`s Special Representative in Cyprus Elizabeth Spehar had a meeting this morning with President Anastasiades, following a meeting she had yesterday with Akinci.
"I did meet with Mr. Akinci for consultations yesterday. I was consulting with Mr Akinci yesterday. I just had my consultation with Mr. Anastasiades right now. I' ll be speaking to our Special Adviser Mr. Eide shortly and so for the time being I have nothing to say," Spehar said after the meeting.
The Turkish Cypriot leader walked out of a meeting last week, in the framework of the UN-backed negotiations on the Cyprus problem, shortly after it began, because the Cypriot Parliament took a decision to commemorate in schools, by form of a reference, the 1950 referendum, favouring "enosis", union with Greece. Although President Anastasiades has stressed that the decision does not in any way mean a change of policy on the solution and in spite of the fact that the National Council issued a statement reiterating this, Akinci demands withdrawal of the House decision.
Cyprus has been divided since 1974, when Turkey invaded and occupied its northern third. Anastasiades and Akinci have been engaged in UN-backed talks since May 2015 with an aim to reunify the island under a federal roof./ΙΒΝΑ