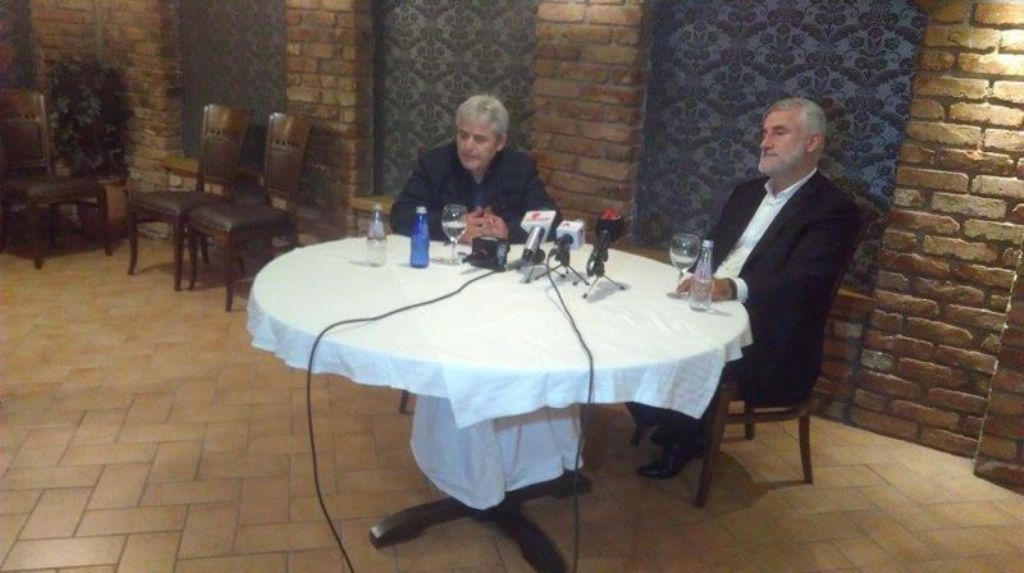 The leader of the Democratic Union for Integration (BDI), Ali Ahmeti and the leader of the Democratic Party of Albanians (PDSH), Menduh Thaci have met last night in Tetovo with the aim of coordinating positions on issues that relate to Albanians in FYROM.
"These meetings will be continuous and their aim is to coordinate positions on issues concerning to Albanians", the leader of BDI, Ali Ahmeti said.
Meanwhile, the leader of PDSH said that this meeting is part of political activities and cooperation between majority and opposition.
"Of course, we are responsible for the strategic goals that Albanians have, such as NATO and EU integration and the advancement of the position of Albanians. I told Mr. Ahmeti that we will continue to work for the Albanian opposition, although we don't have many seats in Parliament. But this doesn't mean that we will harmonize our position with the Albanian majority", Thaci said. /balkaneu.com/