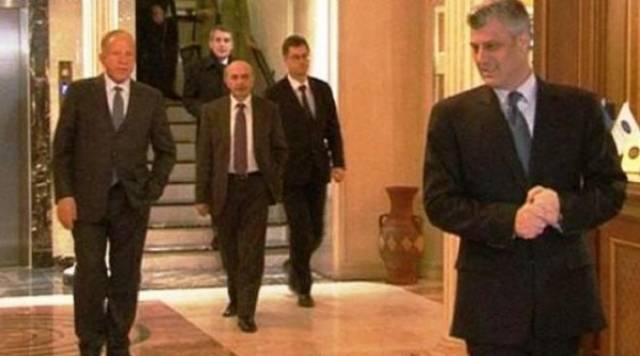 Pristina, April 24, 2013 by Tinka Kurti-No agreement has been reached in the meeting of political leaders who have talked about the electoral reform. The meeting was called by the chairman of the New Kosovo Alliance, Behgjet Pacolli and was held in the premises of the Parliament of Kosovo. Meanwhile, a common point embraced by all parties relates to the election of the President by the people. The only political force against this is Self Determination Movement which demands for the President to be elected by parliament and not by the people.
Earlier, leaders had agreed upon having only one electoral area and no more than one, while electoral lists will be open. On the other hand, the minority seats are contested by the Democratic League of Kosovo and Self Determination Movement.
The representative of the Alliance for the Future of Kosovo, Avni Arifi left the meeting in a sign of protest as to how the meeting was developing. "These are pointless meetings. AAK withdraws from these meetings, but it doesn't withdraw from the electoral reform", said Arifi.
Although differences in positioning are deep, several meetings have been held so far and a number of issues are still open, such as the election of the President, the composition of the Central Election Commission and the seats in parliament. /ibna/