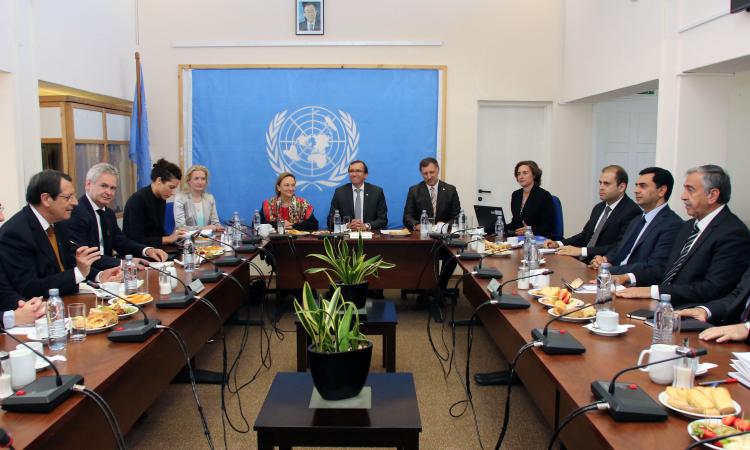 Nicosia, November 18, 2015/Independent Balkan News Agency
The issue of property was the focus of today`s meeting between President of the Republic Nicos Anastasiades and Turkish Cypriot leader Mustafa Akinci in the context of UN-led peace talks to solve the Cyprus problem.
In statements at the Presidential Palace after returning from the old Nicosia airport where the meeting was held, President Anastasiades said "I must say it was a constructive meeting and I hope it will continue like this".
Asked whether the property issue was at the centre of today`s meeting, he replied affirmatively adding that other relevant issues were also discussed.
Asked whether Akinci`s decision not to attend last night the reception hosted by the German embassy was also discussed at the meeting, President Anastasiades referred to the announcement issued by the spokesman of the Turkish Cypriot leader explaining the reasons for not attending the event.
Replying to a question whether the issue of attacks against Turkish Cypriots on November 16 was discussed at the meeting, the President said "certainly yes and a joint announcement will be issued about the incident" expressing at the same time the Government's intention to compensate the Turkish Cypriots for the damage caused to their vehicles".
This was the third meeting of the leaders, after their decision to intensify the negotiations. Their next meetings will take place on November 20, 23 and 25.
Anastasiades and Akinci have been engaged in UN-led talks since May this year, with a view to reuniting the island, divided since the Turkish invasion of 1974, under a federal roof.
Source: CNA