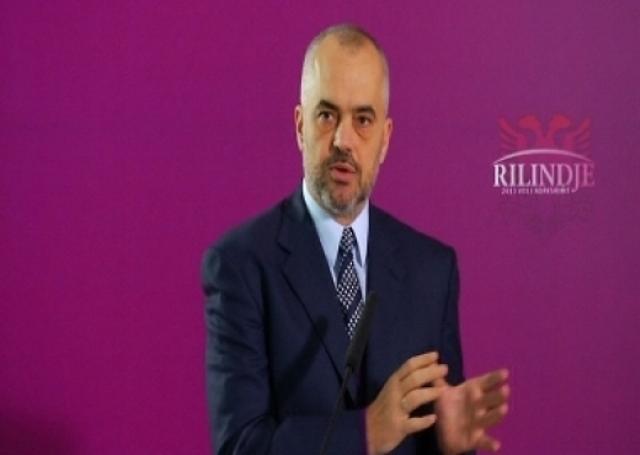 Tirana, July 5, 2013
Leader of the Socialist Party, Edi Rama said in the meeting of the National Assembly of this party that "Albanians have given us something extraordinary and what we must give them back is something extraordinary".
Rama thanked the members of the highest decision making structure of this party, while demanding for cooperation for the realization of the program.
"Thank you for everything that you did during this campaign which is the best and the most complex one ever held in Albania during all these years", said Rama at the beginning of his speech.
According to him, nobody expected this result. "We all believed on victory, but nobody thought that the victory would be so deep and that Albanians would bestow upon us such a big responsibility", said Rama.
"This victory makes us carefully read the result to understand what the people wanted to tell us by offering us this mandate. This is not a vote to change Albania, but to drastically change Albania. Albanians have put us in front of a big challenge, which we can win altogether, we as a socialist family along with our allies, especially with our strategic ally, the Socialist Movement for Integration", said Rama.
The head of the Socialist Party said that, "this is a mandate which puts us in front of two options. We can either make history or be punished in four years time in a historical way. We need drastic reforms for the rule of law and the reorganization of the territory system as a national and public asset. Opponents have left us with a precious book, which underlines the mistakes of their governance, which we must not repeat if we don't want to disappoint the Albanian people. This book must be read", said Rama.
Rama also called upon the acting Prime Minister, Sali Berisha to stop the approval of the government decisions. According to Rama, the people punished him for these decisions, therefore the next government will be tough against every private activity which is undertaken after June 23. "It's unacceptable for a government that has been punished with the vote to take decisions", declared Edi Rama in the meeting of the General Assembly of the SP.  /ibna/