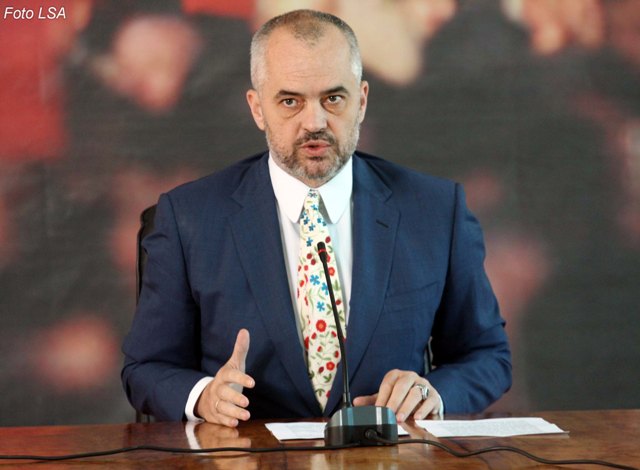 Tirana, September 6, 2013
In the first meeting of the parliamentary group of the Socialist Party, the head of SP has demanded responsibility from MPs to bring a new political model.
In his speech, Rama said that the people massively voted this parliamentary majority, because they wanted a new model. He said that left wing MPs must learn from the mistakes of the opponent in order not to repeat them. "We must try to uphold the flag of national interests and citizens. We're together to make our voters proud of us. Each one of us needs to deserve the MP mandate, without forgetting the sufferings of the people and the ugly behavior of those who were defeated on June 23", said Rama.
Rama has demanded from MPs to avoid nepotism. He said that a system of merit must be established for the appointments in the administration. Rama said that nepotism and corruption must be avoided. "We must not offer jobs to family and friends. No institution will employ spouses or family members. Whoever asks for money for a job, he will face justice", said Rama.
Rama said that MPs were voted in order to show responsibility. "Don't forget that they voted us more than we expected. For every extra vote that we got, I don't feel joy, but responsibility", said Rama. /ibna/